Travelling gadgets – Are you looking for the best travel accessories for toddlers? Tech Support Reviews have compiled a list with over 10 top-notch products you must consider.
Travelling is exciting even more exciting if we do it with our children. But for everything to work out, it is better to be prepared. With these ten gadgets for travelling with children, you can escape any situation.
And you don't have to put hundreds of kilometers in between. Even in our immediate environment, there are places and places worth visiting and exploring with our little adventurers. Discover how to create an unforgettable experience for the little ones. Let's start!
10 gadgets to travel with children that you cannot miss.
If you are going to travel with children, the first thing you have to put in your backpack is the desire to have a good time, enthusiasm to share and patience, a lot of patience. You are the best support stick they can have for them. And to help you, nothing better than these essential gadgets for travelling with the family.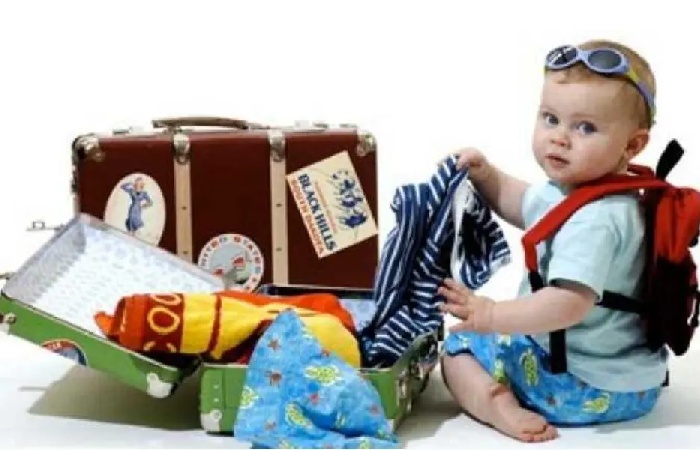 1. A suitable baby carrier
You could find yourself thinking about getting a baby carrier if you're seeking for an easy way to carry your infant. The best baby carriers are simple to put on by one person, pleasant for both the wearer and the kid, simple to clean, and ergonomic for carers of all body types.
If you want the best baby carrier backpack for your trip, you must attend to some aspects, such as the child's age and the backpack's ergonomics.
The comfort it brings to move almost anywhere with your baby or child in tow will allow you and your family to explore anywhere.
2. External battery
The smartphone can be of great help to you on the trip. Maps, translators, boarding passes, helpful telephone numbers and even games for children. Of course, as long as it has a battery.
If running out of battery on an average day away from home could cause stress, imagine if it caught you hundreds of km away. External batteries can supply a full charge (sometimes even two) to any smartphone.
3. Stroller
The best option is always to put the child in the car you are carrying. Protects the baby from any kind of percance and also protects the baby inside. A stroller is an excellent way to keep your baby entertained and safe on outings.
Generally, the best strollers are lightweight and have a quick and easy folding system. These aspects will be fundamental when transporting it from one place to another, such as from the taxi to the hotel, the subway, or even the bike taxi.
4. GPS Tracker for Kids
A common fear for parents when visiting an unfamiliar place is losing sight of their children. And for a good reason! They are curious by nature, and in an unknown location, they will not think twice about going out to explore.
Watches, bracelets or even small GPS-tracking devices will give us peace of mind. We can see their current position through the smartphone, just in case they get disoriented.
5. Tablet
It may be the most expendable of travel gadgets, but it will undoubtedly make your trip more pleasant. Especially when it comes to entertaining your children with games or videos while you travel, queue, or rest in your room.
6. Plug the adapter
If you are going to travel to another country, it may be that the plugs you find are different from those in your country. In that case, it never hurts to include a plug adapter in the suitcase suitable for the destination country.
Its price and small size make it an indispensable gadget.
7. Identification bracelet
Whether or not you use a GPS tracker for your children, it is always convenient for them to wear a bracelet with your contact information. Your name, nationality, contact telephone number or even the address of your accommodation are interesting data to include.
In the event of an unfortunate loss, this data will significantly facilitate the authorities' task of finding you again.
8. Children's camera
Nothing you tell your child about a place will make him pay more attention to it than looking at it through the lens of his camera. It's a great way to explore and encourage your creative side of him.
Also, back home, it will be a lot of fun to relive the trip through your children's eyes.
9. Water purifier bottle
One of the most common ills that travellers often suffer is diarrhoea, almost always due to bacteria in the water.
If you don't have the option of buying bottled mineral water at your destination, a water-purifying bottle can be a great solution. According to the manufacturers, they eliminate 99.99% of the bacteria present in the water.
10. Waterproof backpack
A good backpack shows. The charging capacity, protection for electronic gadgets, and even those that include USB charging for your devices. But if there is something more important than all of the above, it is that you have protection from water.
Conclusion
When travelling with children, probably everything you carry inside has particular importance for your trip.
When travelling with children, everything is more needed. There's no doubt about it. More preparation Added packing more things, But with a few clever manoeuvres and the appropriate children's travel accoutrements, you may set out on an excursion that's also more enjoyable.
.