Restaurant and catering business owners who want to stay ahead of the competition in the food delivery industry and are looking for an efficient and structured approach that can help simplify their food delivery operations should consider food delivery system software. This article will provide a comprehensive review of setting up and managing a successful food delivery system, strategies for streamlining order management, dealing with customer inquiries, handling orders in peak times, and providing tips on best practices.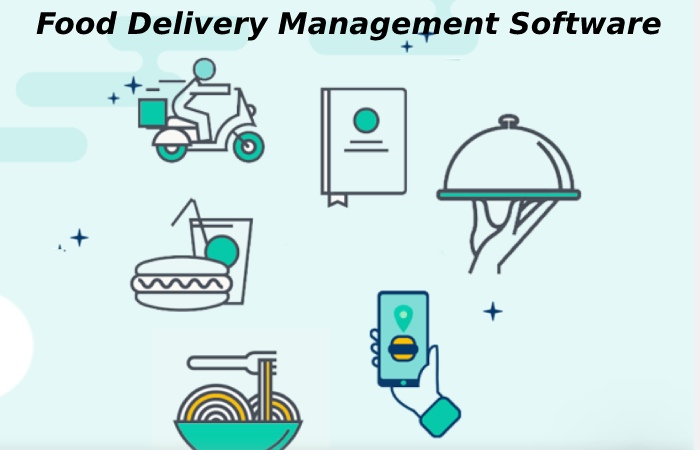 What is Food Delivery Management Software and How Does it Work?
Its management software is an innovative solution that streamlines the entire process of ordering, preparing, and delivering meals to customers quickly and efficiently. This cutting-edge technology integrates various elements, such as online ordering platforms, inventory management systems, and route optimization tools, to ensure a seamless and hassle-free experience for food establishments and their patrons. With real-time tracking, automated updates, and data-driven insights, this software for food delivery revolutionizes how food businesses operate, leading to enhanced customer satisfaction, improved order accuracy, and a significant boost in overall productivity.
Tips to Make a Food Delivery Software Exceptional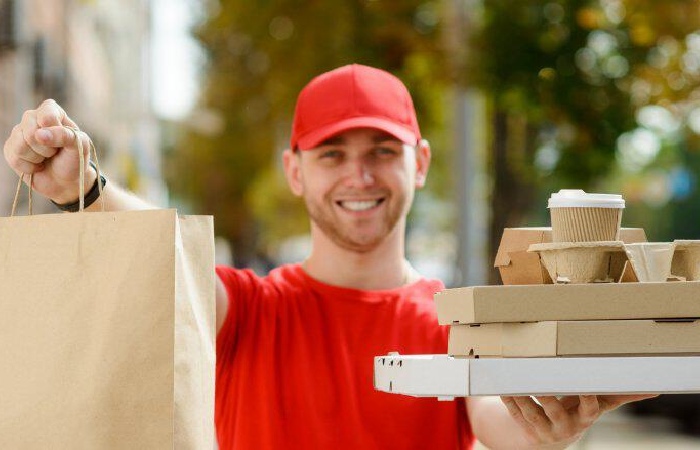 Restaurant owners must follow the following tips to make their food delivery software stand out from their competitors.
Ease of Use
In the fast-paced world of food delivery, having an exceptional software solution is vital for businesses to thrive and succeed. Ease of use sets apart great food delivery software from the rest. When a platform is user-friendly and intuitive, customers can effortlessly navigate the ordering process, browse the menu and seamlessly place their orders. Moreover, this simplicity extends to the back-end management of the restaurants and delivery drivers, enabling them to focus on providing a superior customer experience rather than wrestling with a complex system.
Customer Service
In today's rapidly evolving technology and food delivery world, businesses must go above and beyond to make their food delivery software exceptional. Central to achieving this goal is a focus on extraordinary customer service. By ensuring user-friendly features, responsive customer support, and seamless integration with restaurants' ordering systems, it can genuinely transform the customer experience. 
Simple and efficient navigation within the software, a wide array of available eateries, and up-to-date information on wait times and estimated delivery can all contribute to customer satisfaction. By fostering a positive and engaging user experience, it companies can enjoy a loyal customer base and a glowing reputation within the industry.
Delivery and Payment Options
The emergence of food delivery software has revolutionized the modern dining experience. For software to stand out among competitors, it's essential to offer customers various delivery and payment options. Providing multiple delivery options, such as pick-up, curbside, or contactless delivery, caters to users' varying needs and preferences in today's fast-paced world.
Moreover, integrating widely accepted payment methods, including debit and credit cards, digital wallets, and cash on delivery, ensures a seamless and secure experience. By considering these factors and prioritizing customer convenience through diverse delivery and payment options, it can distinguish itself as an industry leader and a go-to choice for users.
Flexibility and Security
Excellent food delivery software must be able to accommodate different levels and types of customers, such as those using a mobile device or those who don't have access to the internet. The software must also be able to provide secure safeguards for protecting customer data. 
Furthermore, the software should have a user-friendly interface that makes navigating menus and features straightforward, enabling customers to order what they want with minimal searches and clicks. Security protocols should be robust to protect customers' personal information and their financial transactions. With these considerations in mind, food delivery software can reach its maximum potential, providing everyone with a more efficient and enjoyable ordering experience.
After considering the various points of managing a food delivery system, it's clear that there are multiple avenues for success. Developing an effective workflow model for it can help streamline operations and keep customers returning for more delicious meals. With careful consideration and planning, using the right food delivery management system can result in substantial growth for any organization.