Banking apps are essential for consumers more often. Thanks to such apps, it's possible to carry out various financial transactions (pay bills, transfer funds, apply for a loan, track your account status, pay for restaurants etc.). One of the main advantages of such applications is round-the-clock access, regardless of the user's location. But such convenience comes with certain risks. Improper operation of the banking application can lead to either temporary freezing of a transaction or account or loss of all funds. To prevent the worst-case scenario, technicians test all software elements.
General information
Banking application software is a complex structure. This is due to the multi-functionality of the application and the need to ensure privacy and security since the applications deal with financial transactions. Based on this, testing of banking applications should be as efficient as possible and, as a result, should not have any weaknesses in the software. Such defects will lead not only to the leakage of confidential information but also to financial fraud by attackers. You can attract experienced fintech app testers or figure out the issues of testing various financial applications on this resource.
Features of software for banking applications
The COVID-19 pandemic has forced the financial sector to transform many processes for providing financial services and apply innovative technologies for ease of use for users. Thus, there was an accelerated adaptation to new changes. These changes made it possible to expand the operational capabilities of the financial sector, as well as reduce operating costs, taking into account all regulatory requirements.
But you do not control the domain of the banking application. In that case, various risks may arise associated with non-compliance with security, financial transactions carried out with errors, and the emergence of distrust among users of this application. All of this will affect the decrease in the rating of the financial organization and a decline in profits. To ensure compliance with regulatory requirements, the software development team must understand the critical features of a banking application, which include the following:
provide the ability to conduct multiple sessions for consumers, providing multi-level functionality;
ensure scaling during the integration process;
be able to perform complex processes;
ensure processing of a vast amount of information and have extensive data storage;
financial transactions carried out must be safe and high-speed.
In addition, the created software must be supported by several operating systems so that there are no restrictions on its use.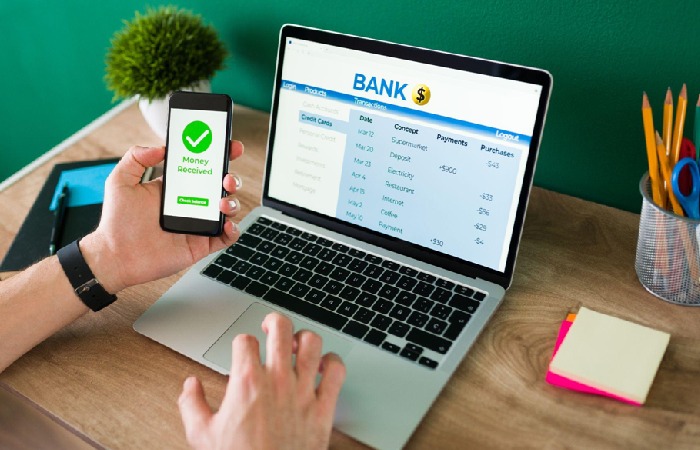 Application domain testing technology for banks
In the process of testing a banking application, the functionality, performance, and security of the software are checked. Thanks to verification, specialists can analyze and correct errors, for example, to detect weak points and strengthen them. Today, thanks to open test cases of companies involved in testing fintech applications, we can learn all about testing bank apps and apply this experience ourselves.
Gathering information and setting requirements
Testing specialists formulate requirements and group them by functionality and purpose. In financial banking, testers must have relevant knowledge and skills because banking applications have multiple subdomains that can integrate with the complete banking application. In this case, it is essential to approach the issue from the users' side and consider all aspects of the software: making financial transfers, paying bills, applying for loans, etc. For each element, there is a module to which specific requirements must be assigned.
Business scenario development
Quality specialists create business scenarios taking into account the requirements. All stakeholders must be involved at this stage. It is necessary to ensure that all requirements for the banking application are taken into account and approved by all parties.
Creating Test Cases
Next, testers create test cases and determine which ones will be checked automatically and which ones manually. A review of the test cases is then distributed among the testers in the group. When the preparation is complete, the test cases are verified.
Functionality testing
The QA team performs functionality checks. This verification will ensure that all functional processes are carried out correctly according to the requirements.
Database check
At this stage, the integrity of all banking application data is checked. The quality team analyzes the database structure, functionality, and download speed. Testing examines the database, tables, and access control components. The main task of this stage is the ability to store and retrieve data. In addition, it is necessary to check the recording of financial transactions and their cancellation. The corresponding database must be accessible only to registered users.
Security check
One of the main aspects of checking a banking application is security testing. This is because banking applications contain confidential information, and if hacked, attackers can steal users' financial funds. Such verification should protect against cyber hacking and prevent access to user databases. Testers must foresee all possible scenarios for penetrating the system.
Final check
Such testing involves checking the compliance of the banking application with possible scenarios. Professionals must ensure that users are delighted with the performance of the application and the availability of functionality. For this purpose, a specific team is formed to test the user usage of the application.
Final words
Thus, testing banking application software is a labor-intensive and complex process with many verification steps. The main task is maintain high level of safety and satisfy the functionality of users. What is an additional optional feature for other types of applications should become a rule here. Conduct tests of your applications and constantly raise the bar of requirements, then you will be confident that millions of users of such an application will be properly protected.