Although Bitcoin has recently experienced a decline in value, it remains the most popular and the most valuable cryptocurrency. It also remains the leading crypto in terms of market capitalization. The price decline has not at all deterred many investors from purchasing Bitcoins as they are almost sure the price will shoot up in the near future.
Given such prospects of appreciation, Bitcoin enthusiasts are always looking for new ways to buy Bitcoin. Buying crypto is not as quite as simple as you would like, especially if you are doing it for the first time. If you are in Turkey, it may be especially difficult because of the strict cryptocurrency regulations put in place by the Turkish government. In addition to these regulations, the recent Thodex scam has left investors searching for alternative ways to buy Bitcoin safely and legally.
If you are in Turkey and looking to buy Bitcoin, we've got you covered. This post discusses various ways you can buy bitcoin in Turkey safely and legally without fear of being scammed or breaking government regulations. Below are some of the options you can try.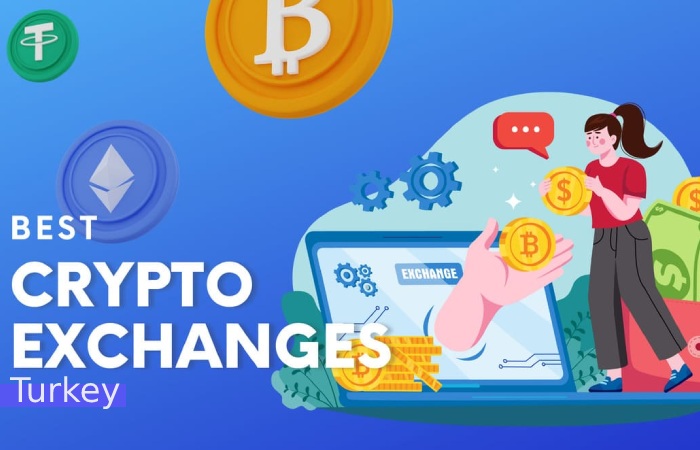 Buy Bitcoin from Crypto exchanges
You can buy Bitcoin in Turkey from one of the leading and reputable crypto exchanges, such as Nakitcoins—where you can safely buy Bitcoin or any other digital currency. Nakitcoins supports trading in a wide range of cryptocurrencies. It also allows the exchange of one crypto to another meaning you can convert Ethereum etc. to Bitcoin and vice versa.
The exchange is so popular in Turkey that they have set up physical offices. If you want to buy Bitcoin in Turkey through Nakitcoins, you can buy it online or by visiting their offices. The physical offices are a great option, especially if you are doing it for the first time as a team of experts will be ready to offer the necessary assistance you require.

Peer-to-peer platforms are another avenue you can use to buy Bitcoin in Turkey although they are not as safe compared with using exchanges like Nakitcoins. Here you have the option of buying Bitcoin with cash or conducting the transaction online. You can use platforms like LocalBitcoins to find a buyer or a seller to arrange a meeting to complete the transaction or opt to complete it online.
Arranging a meeting with a stranger can be risky and you are advised to always have someone accompany you and make the meeting in a public space. If you opt to conduct the transaction online, use services like Escrow which helps ensure neither party is scamming the other by holding the bitcoins until such moment cash is confirmed to have been received.
Buy Bitcoin in Turkey using Bitcoin ATMs
Bitcoin has become so popular that Bitcoin ATMs have been set up in various places worldwide to enable buyers to buy or sell it. They are considered to be safe but you will have to pay a higher transaction fee. You can use Bitcoin ATMs to buy bitcoins for cash or sell your stake for cash as well.
Bitcoin ATMs utilize the same concept as the fiat currency ATMs, allowing you to log in to exchange, and confirm the KYC requirements before you proceed with the transaction. You can use sites like CoinsAtmRadar.com to find a bitcoin ATM near you