Many people find the decision of which printer to buy complicated. There are many brands, models, and an endless list of features and technical specifications on the market. Want some tips on choosing a good printer that fits your needs? Here is the definitive guide to getting the purchase right:
What is a Printer?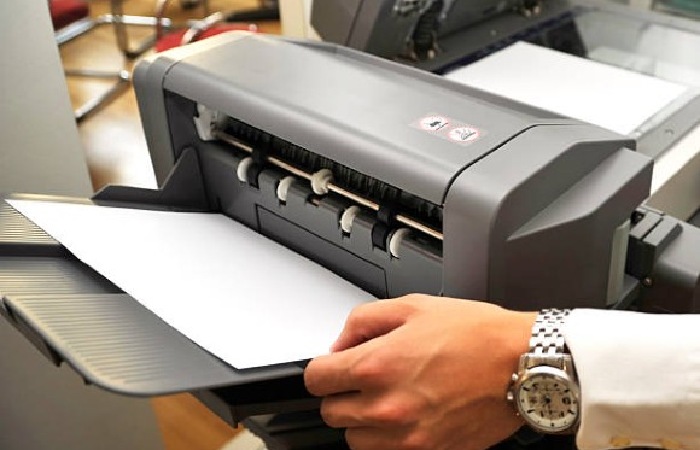 Before, we had to go to an Internet cafe or a copy center to be able to print our documents. Now, thanks to the advancement of technology, we can have the same electronic devices and results from the comfort of our homes.
Printers went from being hulks to multifunctional devices, that is, doing more than just printing. Either because you need to renew the one you have at home or because you need to buy a new one, it is essential to know the different types of printers that exist to choose the one that best suits your needs.
For this reason, we present a series of printers according to their functionality and the best brands, and we also offer you some tips to make your choice much more accessible.
Details to keep in mind to get it right when choosing a printer
Ink: Do you need black and white or colour ink? How often do you think you will print? How much money do you have to invest in the equipment? Depending on your answers to these questions, you should consider the number of cartridges or toners you will need, how they are distributed, their duration and their price. Choose the correct printer wisely, and your wallet will thank you.
The paper:  Observe the loading format, the number of sheets it can have in its compartment and choose the one that best suits you. If you want to be more ecological, you can look for a model that prints on both sides and its printing speed. So you will have a fast, efficient printer and take care of the planet.
Other elements: Some models have WiFi, built-in screens, or card readers. This has made its use an easier task. Consider whether your next printer needs these applications; if not, you can invest that money in other, more valuable aspects.
Home or office printers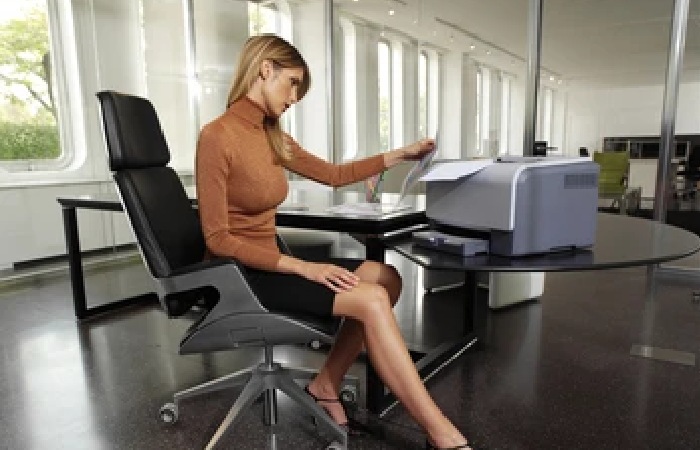 1 – Traditional or inkjet printer
This type of printer is the most convenient for the home and also the most widespread on the market. It is quite easy to use and can be used to print the work of the people in the house or any other easy printing to do. There are even some that are multifunctional, allowing us to make copies or scan documents and photos.
The way it prints is through moving heads that contain tiny holes through which drops of ink come out and impregnate the paper. If used infrequently, maintenance and inks are cheap.
There are two types of traditional printers:
The ink ones: Refillable ink cartridges or bottles through a syringe with various inks. If you do not know how to recharge the cartridge, we suggest that you go with an expert and thus avoid damaging it.
Those with continuous ink: refillable ink cartridges or bottles through hoses as they are used up, so they are almost never empty.
HP, Epson, Canon and Xerox are some of the brands that have this type of printer in their catalog and that also offer good quality guarantees.
2 – Laser multifunction printer
Laser printers replace cartridges with small tanks of ink called toners. They are easy to recharge and offer high performance. In this case, the ink is not liquid but powdered (black or coloured).  Its mechanism is based on static electricity and laser light that records the text or image to be printed. Then, it penetrates the tank where the toners are located to capture the print on paper finally.
This printer is ideal for businesses, medium-sized companies and offices. Unlike the previous model, graphics and texts are printed in high quality. If you don't need many colour inks, there are reasonably priced monochrome laser printers, and they are long-lasting for printing a lot of material.
They are easy to use, and there is no risk of stains or wrinkles on the paper when printing. Although they are usually used in professional settings, some people prefer them as a home printers. They are more expensive but offer a longer life span.
For this type of printer, we recommend the brands HP, Brother, Xerox, and Epson, among others, that you can get at Linio. ,
Specialty Printers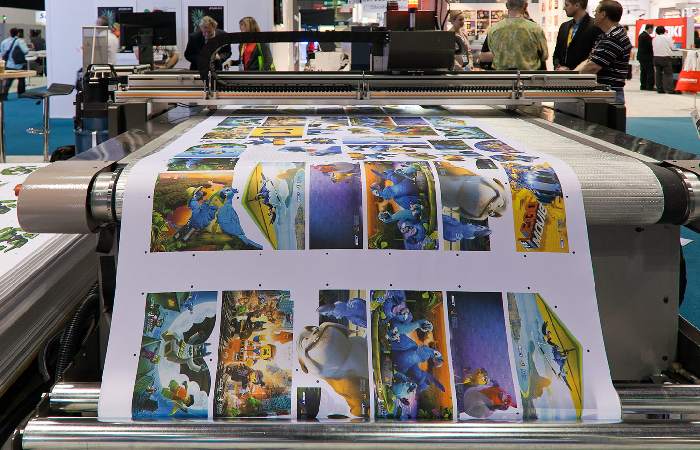 1 – Photo printer
As the name implies, this type of printer primarily prints photos on photo paper and shows exceptional results. Over time, they have become a common type of printer. Thanks to the availability of cell phones and other devices with which we can take photos, everything indicates that the rise of digital photography is coming.
It is possible to find cheap and good-quality models for home or professional use. However, that brings us to the next question.
Photo printers or multifunction printers with photo printing?
Both present excellent options, especially for home use. But in houses with little space, it is preferable to have a single printer that fulfils various functions. Although an all-in-one printer handles different jobs, it can't do them all at once, so it might be better to have more than one printer if the situation warrants it.
Either way, if you're looking to buy a photo printer, check to see if the size and resolution quality, printer technology, and compatibility with your computer are helpful. Oh, don't forget to check the price!
Check some photo printers on Linio.
2 – Ticket printer
This type of printer is small, and its task is to print tickets to be used as proof of payment in private businesses, gas stations, self-service chains, parking lots and places where cultural events occur.
They are connected to a computer via a USB or Ethernet cable, although some models work wirelessly. The data printed on the tickets is received from software downloaded to a laptop and intercepted by the device driver to be published.
There are different types of ticket printers:
compact ticket
Thermal ticket
of injection ticket
portable ticket
From ticket to sales