Email marketing has proven to be a relatively simple yet effective tool that allows brands and businesses of all sizes to acquire new customers, increase revenue, and build brand loyalty.
However, the average employee gets over 121 email messages each day. It means you have to know how to differentiate yourself from the crowd. Fortunately, in many cases, simply using video in your email strategy is a great way to get your brand noticed across cluttered inboxes. Check out these statistics: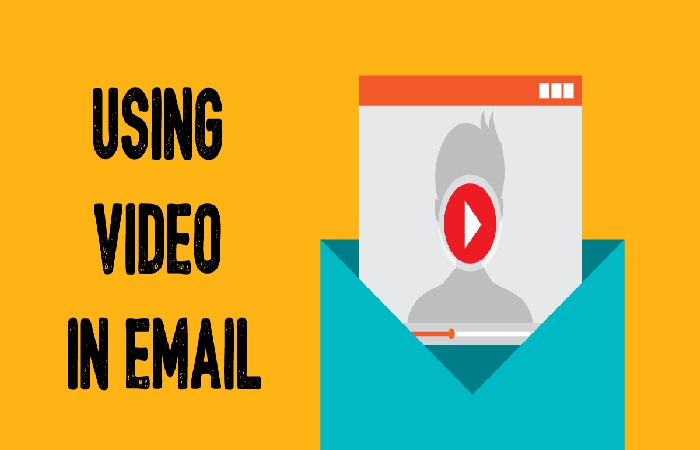 Increase open rates. The word "video" in your subject line can boost your available rates by almost 20%
Humanize your brand. Video content helps companies humanize their brands because they infuse authenticity into the content and make it easier to build a connection between the brand and consumer.
Increase CTR. Boost click-through rates by 65% and reduce your email unsubscribe rate with video email marketing.
Boost SEO. Adding videos to your email can ultimately increase website traffic, creating a domino effect that helps boost SEO (traffic is a ranking factor).
Reduce your marketing costs. Lower your cost per lead by simply adding video.
There's no denying that video email marketing has a tremendous impact on your metrics. Several studies have demonstrated how they can aid your overall marketing efforts.
You can create fantastic video emails once you learn to record your screen and utilize video enterprise platforms and other tools. But even with suitable media, how can video be implemented to leverage your email marketing benefits? Here are five practical ways to integrate video email marketing with ease:
Send Personalized Video Mail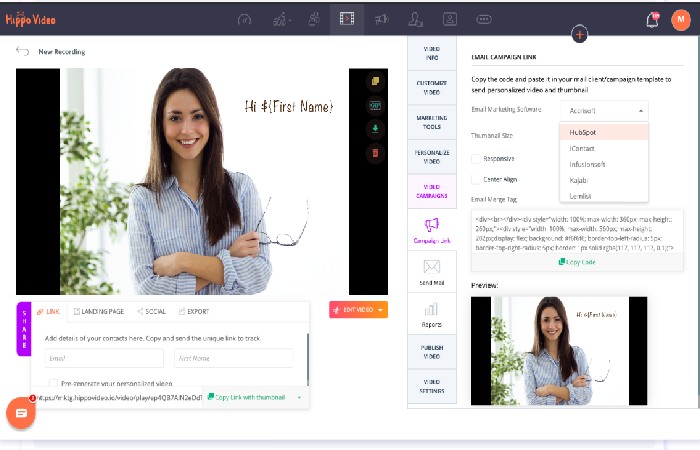 Sending personalized emails allows you to build trust. Simple personalization often falls short when it comes to creating unique personal experiences. For instance, most marketers automatically include customized names in the customer email, but you have to go the extra mile to hit home.
For instance, you can send them a video explaining why they should join a program they didn't complete membership for. If they abandoned their cart or didn't follow up regarding a service, send them a video highlighting the benefits. Another option is to introduce yourself and let them know what you have to offer.
Add "Video" to Your Subject Lines
Every email recipient likes to know what they can expect from each image, so it's essential to avoid vague or elusive. Add "video" in your subject line to encourage better open rates and attract initial attention.
If your subscribers know what's to come and don't feel tricked with clickbait subject lines, they'll prioritize opening it. Pay attention to your metrics to see for yourself what a difference this level of upfront transparency makes.
Announce an Event or a New Product Line with a Video
Use video to communicate timely events about your brand. For instance, if you're promoting a new product or service launch, consider adding an explainer video to your emails to help subscribers easily understand what they need to know.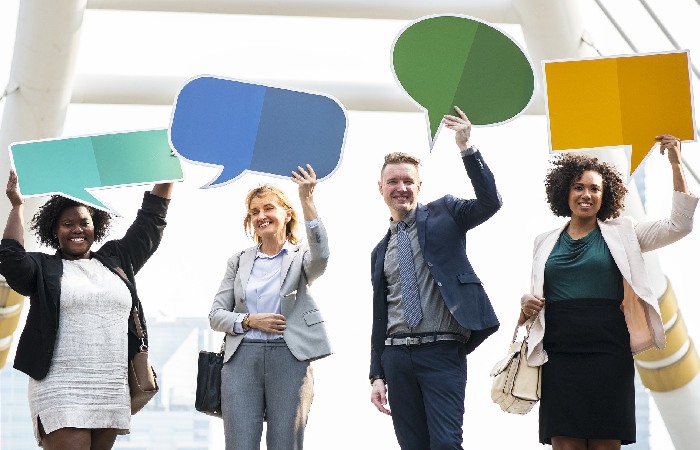 The same tactic goes for events. Many businesses are launching remote events, workshops, and giveaways. For starters, determine how you plan to communicate those events through video.
Then try to segment your email to send a recorded version of your events to recipients who either didn't attend or didn't open your event email. It might encourage them to check out what they missed.
Share Customer Success Stories and Testimonials with Video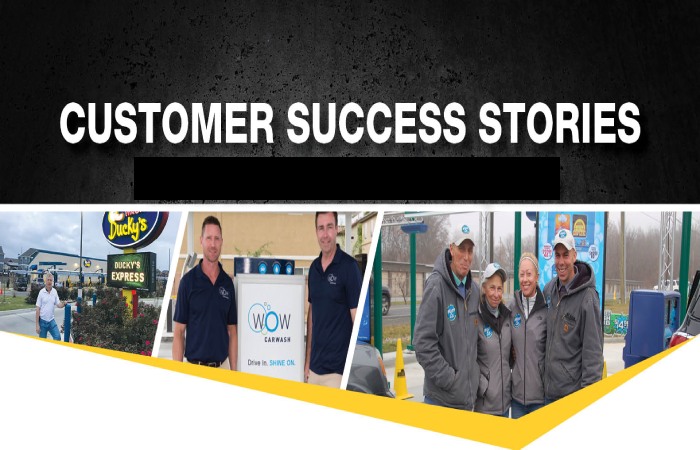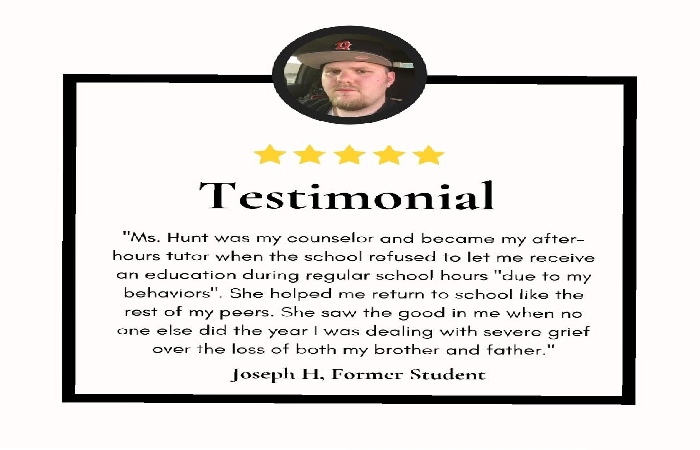 Which of these two do you think sounds more authentic:
A business owner explaining why a customer needs to buy product X, or
A happy customer sharing their experience with a product?
Numerous studies have shown that customers are much more likely to trust other customers and reviews than to trust a brand, mainly if they haven't already established a relationship with that brand.
Success stories, case studies, and customer testimonials are powerful tools in marketing. Always keep in mind that people love listening to good stories. Success stories can be highly impactful to your email recipients and offer ample social proof.
Showcase Your Company Culture with a Video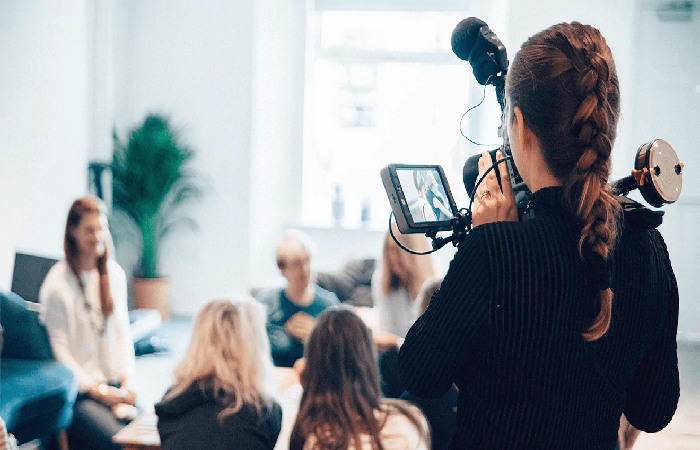 Your email marketing campaigns shouldn't make your company look like a snake oil salesperson. Please look at existing campaigns and flows from other brands; notice that many companies do more than push and promote their products.
Videos are a great way to show off behind the scenes. Show your subscribers what you're all about, showcasing your beliefs, company values, and brand personality.
Give your subscribers a sneak peek into how your business is run. Feature your employees in a way that demonstrates how you work and communicate and have fun with one another.
Read Also:
5 Essential Software Every Business Needs To Succeed In 2022
5 Great Ways To Improve ROI Of Your Business
The best accessories for your bike: The technology your bike needs
Guide To Enterprise Solutions For Small eCommerce Businesses
Shiba Inu: How To Invest In This New Meme Cryptocurrency?
Best Movies You Can Watch At a Sleepover
The 10 most profitable businesses for 2021
5 Ways Your Business Can Use Video Email Marketing
A Guide To Creating An Interactive Branding Experience
Top 8 CBD Industry Niches: Best CBD Business Ideas
Sky Movies Web Series Download And Watch Online For Free