Interactive branding is a smart way to promote content or an event. It engages users with personalized materials and helps companies differentiate themselves from the competition and strengthen the brand.
It is safe to say that today's consumers everywhere are overwhelmed by advertising. From social media ads to pop-ups on streaming services, there is always someone vying for your attention. It is, therefore, more significant than ever for companies to stand out from the crowd.
The easiest way to do this is with an interactive branding experience. Typically, interactive branding experiences can range from offline interactions to quizzes, lookbooks, guides, or downloads. They can be a unique way for the public to learn about a specific company or topic while actively participating in an activity.
Here's everything you should know about how to create an interactive branding experience for your customers and why it's so important.
What is an interactive brand experience?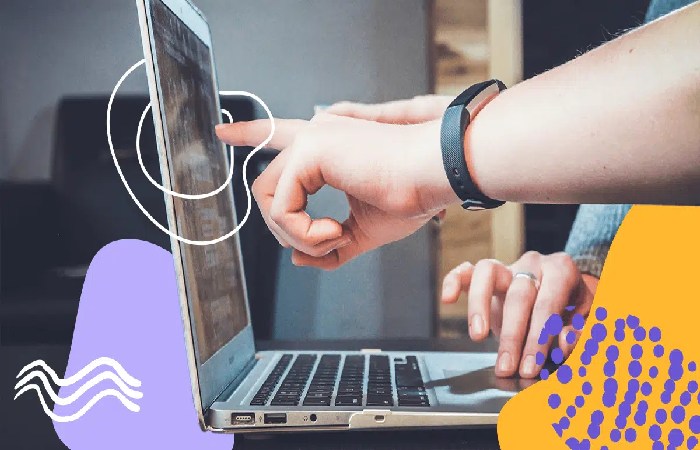 In the branding world, an interactive branding experience is anything the advertisement takes for primary content and delivers so that the target customer has something to do.
It can be as simple as taking a skincare quiz to determine which beauty product suits the buyer's needs or a virtual party where contestants can interact with other fans. Unique, downloadable content or app-based customer cards are also considered interactive brand experiences.
The main point? Interactive brand experiences let your customers react to something instead of passively accessing information.
The benefits of interactive brand experiences
Using interactive branding experiences as part of a larger digital marketing strategy has several advantages.
It helps you stand out from the competition.
Especially when you are in a trendy niche, not everyone is creating these experiences yet, which means you can get your ideal customer's attention in less time.
Give a reason to exchange value with your prospect or prospect
In return for subscribing to your email list, your audience will access a unique special offer. It can be a great way to grow your digital advertising and expand it into email marketing.
It is fun!
Who doesn't want to be known as the brand that makes things interactive and different from all other companies in the market? Interactive brand experiences are fun and even more exciting for your audience.
 Steps To An Interactive Brand Experience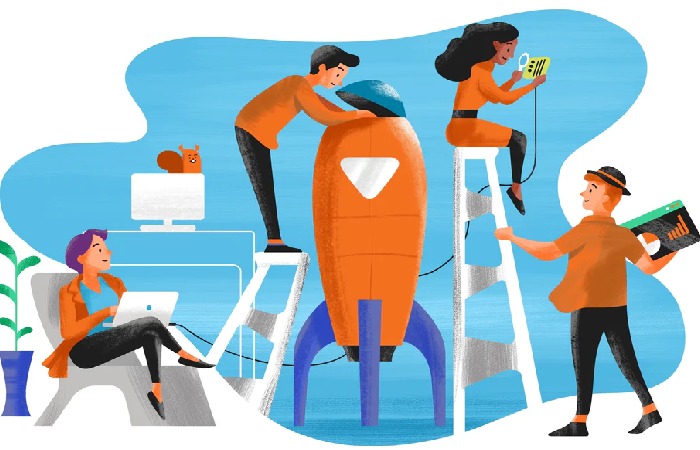 Now that you know what an interactive branding experience is and why it's essential, let's move on to creating it. When you decide to create an interactive branding experience, your team needs to be ready to deliver the best.
This is a time to think outside the box and make sure the end product shines. And yes, the creatives in your group will love this process. Here are some tips on how to achieve this and what steps are required to be successful.
 Think About Your Target Market
The beginning of an interactive brand experience begins with observing your target market. Think about the things your characters would like to see, the events they would like to see, or what accomplishes their primary goals.
Perhaps your brand suits busy working mothers. In this scenario, you probably want to create something they can do on the street or through a smartphone app.
However, if your target market is B2B salespeople traveling across the country, the interactive branding experience at a trade show can be personal. Before you narrow it down to one, think of several ways to reach your ideal audience and at least a dozen different ideas that might work.
Decide On The Type Of Medium
The second step in building an interactive brand experience is deciding on the type of medium. Again, it depends on your target market and what goes well with your lifestyle.
Examples of options you can try are:
questionnaires;
looks at books;
Customer card in use;
flipbooks;
e-books;
virtual meetings or shows;
interactive lessons;
exhibitions at local events.
Do you see the recurring item in the list? These elements include a way for someone to participate in the experience, not just passively read written text or watch a video.
Design Your Interactive Experience
Now that you have an idea that will resonate with your audience and you've decided how to present it to them, it's time to shape your interactive experience. If you're doing something to experience it in person, consider partnering with an event company specializing in signage, display walls, and anything else you need to make your idea come true.
However, if your interactive branding experience is entirely digital, there are plenty of tools your team can experiment with to develop your creativity. Our favorite, of course, is Ion Interactive. But we also included a list of the 12 best interactive content tools in a blog post.
Take Tests
Before fully activating a digital marketing campaign for your interactive branding experience, please test it out with a small group of people first. This will give you enough information about where you might need to make changes.
For example, let's say you've decided to create a questionnaire as part of your test. A group of 50 beta testers is testing it in exchange for a discount coupon for their e-commerce. They run tests, but the data shows that most people drop out after answering just eight of the 12 questions.
You can then use surveys or ask additional questions to find out why this is happening. It can be a little technical, or maybe 12 questions are just too long.
Why is testing so important? You spend a lot of time and your budget trying to make your interactive branding experience as good as possible. If any problems prevent the target user from getting the most out of it, you need to know before going out of your way to increasing traffic.
Start Your Interactive Experience
Once you've got the chance to work out the intricacies, it's finally time to get your interactive content public. And It is where the real work begins, controlling the traffic.
If your interactive branding experience is in people, such as a trade show or convention, email your list and contact existing customers to make sure they know you are there.
For branded experiences that happen on a specific date or time, take plenty of time to prepare for the event and still remind attendees that the big day is upon us. Email marketing is excellent because you can set up automated messages a few days and minutes before the start time for better overall support.
After all, a timeless interactive brand experience with social media marketing, influencer marketing, paid to advertise, and more can increase traffic tremendously.
 Get Feedback From The Participants
After all, you need to know what your customers think of your interactive branding experience. Remember to add a feedback form or submit an automated survey once someone has participated.
It gives your team great insight into what the audience thinks of your creation and how they feel about your brand after the interaction. It can also be a great way to use testimonials for future marketing efforts or elsewhere in your digital advertising strategy.
Again, the more value you can add to this offer, the more likely it is that someone will be willing to participate. In some cases, it may mean that you are offering an additional benefit or discount for the last time you fill out the survey.
The best examples of interactive brand experiences
Part of creating your own interactive branding experience is seeing what other companies have done in the past. While we always make a point of adding your unique touch, analyzing your competitors can be a great way to see what already exists and what is possible.
The branded experiences we picked for this list are our favorites for several reasons. However, they all do something that you should aim for with your creation to get people talking about your brand.
Gatorade
You may not think of a sports drinks company as a game-changer when it comes to interactive branding experiences. However, Gatorade was able to create a uniquely personal event with stations that customized the information based on RFID tags to the needs of each user.
The result of all of this was an all-around enjoyable experience for the attendees, who provided tons of marketing data for the company. The roadshow led through various US cities and informed consumers in different regions.
Marvel
The Marvel team created an interactive quiz to help viewers decide which character to identify with the most to mark the date of a new Avengers release. After 14 questions, users receive a score and the opportunity to share the results on social media.
The result of this interactive experience was a way to get people talking on social media. When people share that they are more like Captain America or Thor, their friends and family are more likely to do the same. That, in turn, caused a stir for the film.
Team Bonding
When Zoom meetings can get boring, we love this idea of a company called Team Bonding. It's an interactive camp where participants are given a snack kit in advance and participate in a virtual campfire session online.
There is music, games and fun for everyone. How can this work as an interactive branding experience? If your company is a B2B company, you can create training for a similar event that attendees will sign up for. It's creative and fun enough to grab your customers' attention.
Conclusion: Use interactive content in your strategy
As you can see, interactive content is a great way to attract new customers and allow them to speak. If your company is unique to this type of marketing, now is the perfect time to start thinking about possible options for your next campaign.
Read Also:
5 Essential Software Every Business Needs To Succeed In 2022
5 Great Ways To Improve ROI Of Your Business
The best accessories for your bike: The technology your bike needs
Guide To Enterprise Solutions For Small eCommerce Businesses
Shiba Inu: How To Invest In This New Meme Cryptocurrency?
Best Movies You Can Watch At a Sleepover
The 10 most profitable businesses for 2021
5 Ways Your Business Can Use Video Email Marketing
A Guide To Creating An Interactive Branding Experience
Top 8 CBD Industry Niches: Best CBD Business Ideas
Sky Movies Web Series Download And Watch Online For Free
Related searches
great brand experiences
best brand launch campaigns
netflix brand experience
example of brand experience
branded experiences
brands with good marketing
events by brands
best brand activations 2019