Brand marketing is about promoting a brand's products or services to elevate the brand. It involves creating and maintaining relationships between the brand and the consumer and promoting brand attributes, the traits people think of when they imagine a particular brand.
In this guide, Tech Support Reviews will provide an overview of all things branding, including brand marketing strategy, brand types, brand awareness, brand equity, brand relevance, and brand acceptance.
What is a Brand?
A brand is a way a company differentiates itself from similar brands. A brand can be considered the company's personality, communicated through an identifying brand, logo, name, tagline, voice, and tone. Some of the oldest and most recognized brands in the automotive, toy, and food and beverage industries have been around for decades. Some are more than a century old with consistent and recognizable branding.
Three main types of marks, including a company or corporation marks, product marks, and personal marks, apply to natural persons. The rules of brand marketing apply, regardless of type. Now that we know what a brand is, let's talk about how to create a brand Marketing Strategy.
What is Brand Marketing?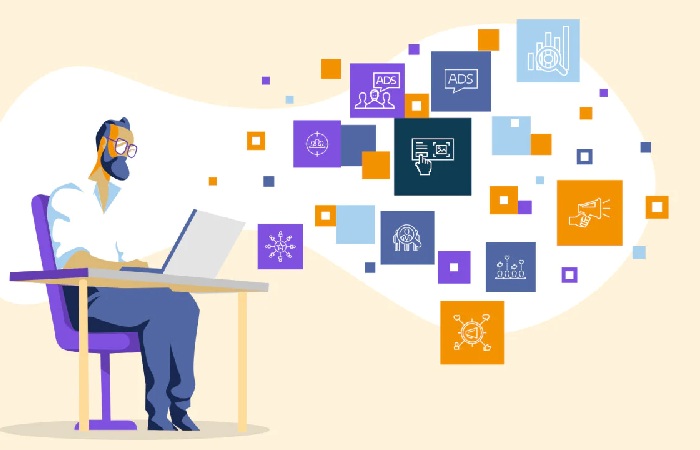 Brand marketing is establishing and growing the relationship between a brand and consumers. Rather than highlighting an individual product or service, brand marketing promotes the entire brand, using the products and services as proof points that support the brand promise. The goal of brand marketing is to create the value of a brand and, as a result, the company's value.
The channels available for a brand marketing strategy are the same channels that companies might use for product marketing activities, such as digital, social, and paid search advertising. A good process is to use different channels to create a Media mix. that reaches a broad audience.
For example, marketers can use a brand advertising strategy complemented by email and content marketing efforts to drive brand awareness and reach potential customers across various digital spaces. But when deciding on the right messages for the right audiences in these spaces, we must first consider brand attributes.
Brand Marketing Goals
Building a brand is a challenging but crucial step for the success of your business. Brand marketing goals are the primary goals of any brand, such as creating an image in the marketplace or increasing revenue. Let's cover the most common brand marketing goals companies often pursue when crafting their brand strategy.
Brand awareness. Creating awareness is the main task for customers to recognize and remember your product or service through various advertising activities.
Brand loyalty. It is essential to make customers recognize and choose your brand and adhere to it. The main task is to convince customers that they have to opt for the brand by showing the value and uniqueness of the product.
Brand advocate. Increase the number of customers who recommend your product or service to others.
Brand value. Authoritative and firmly established brands are believed to be more successful, as people prefer a well-known company to a less recognizable brand.
Brand commitment. It is better to work to get the participation of active users. The more users interact with your brand (visit the website, review products, place orders), the better your chances of building a recognizable brand.
Brand identity and image. People must recognize your brand through visual elements such as symbols, logos, colours, packaging, etc.
As you can see, those goals are crucial to the success of your product.
Brand Marketing Strategies
Brand marketing strategy is the overall approach you choose to promote your brand and make it visible and known. You can achieve tangible results if a brand strategy is well-defined and executed. There are many brand marketing strategies based on a target audience, budget, and marketing campaigns, but we'll cover the most common ones.
Brand and name recognition
People recognize a company by its brand, logo, slogan, and colours. Great examples are Apple, Coca Cola and Starbucks, which use their brand's weight to drive sales and attract customers.
Individual brand
This strategy is used when a large company has subsidiary products which operate independently under its name. For example, Mars, Inc. produces Snickers, Twix, Bounty, and M&Ms.
Brand attitude
This is a great strategy to consider. Companies like Nike implement the policy of providing a personality and their experience with a particular product or service. Such companies will, in the future, be associated with a specific style.
"No brand" strategy
The minimalist approach can bring maximum results for your brand. The design of a logo and product itself is generic but direct and creative simultaneously. A good example is a Japanese company, "Muji", which sounds like "No Label" in English.
Brand extension
This particular strategy is used when a well-established company proposes new products or services under the name of this company. These new products or services will still carry a previously developed brand identity. For example, Fender had produced guitars and later branched out to headphones.
Private label
This strategy is widely use among supermarkets. For example, the Walmart store brand produces more reasonably priced products to beat the competition from more prominent brands.
Crowdsourcing
In this case, it is up to the public to deal with the creation of the brand. People actively involves in creating names, for example. This approach helps to stay as close to customer preferences as possible and drive their interest in a product.
These marketing strategies can promote the brand and make the products successful.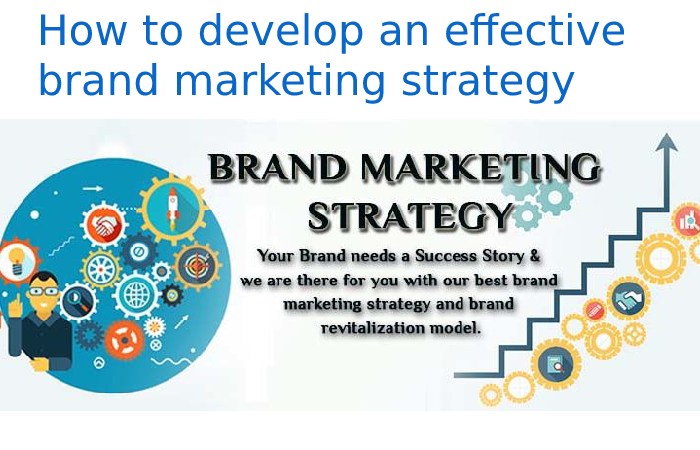 How to develop an effective brand marketing strategy
Brand strategy is a crucial part of the overall marketing plan, as it helps build sustainable relationships with customers and get them to choose your brand.
Here are the main points to consider if you want to establish a well-functioning business and craft an effective branding strategy.
Before defining your brand, you must answer several questions that will help you make the right and most appropriate decision:
What is the primary mission of your product?
What are the main characteristics that differentiate it?
Who are your clients?
What do they already think of your product?
What are the top things you want customers to associate your brand with?
Now that you've answered these questions, the idea of what your brand strategy should look like is supposed to be much more apparent.
These are the main tips that will make your brand strategy highly effective.
Three things to remember in brand marketing
Brand marketing can be overwhelming, both for new and established brands. Here are three things marketers need to remember regarding brand marketing.
Remember that branding and marketing are different
A company's brand is its personality; Marketing is the company's way of sharing that personality with consumers.
Spend time researching or measuring
It isn't easy to differentiate the brand without due diligence to know how similar brands are positioned. And without proper Marketing Attribution, it's hard to tell whether or not a brand made noticeable changes. Spending time on both research and measurement will help define your brand strategy and success.
Show the brand attributes (rather than say them)
A company may want to position its brand as trustworthy but should not say it is responsible. Instead, you must display trustworthiness through dependable products and customer service.
Brand Marketing Trends
The shift toward brand marketing versus product marketing is becoming more common as the value of branding becomes more apparent. When consumers emotionally connect with a brand, they are likelier to try a new product from that company. When a customer believes a brand has a vital purpose, they are 4.5 times more likely to recommend the brand to family and friends.
Here are four key trends in brand marketing to watch out for:
Use Programmatic ADS
The use of technology to buy and sell digital ads for greater effectiveness, more personalized reach, transparency, and real-time measurement and optimization for brand campaigns.
Incorporate Video Marketing To tell the brand story than static images and text alone. Video helps boost brand awareness and reinforce messaging with established customers.
In fact, according to a Wyzowl study, 69 percent of customers surveyed said they would prefer to learn about a service or new product through video rather than other means like text-based articles or infographics.
Social media, company blog, email, and more to optimize 

performance.

Support brand advertising with content marketing
To reinforce the brand story. Tools like Amazon Posts and Amazon Follow allow you to connect with consumers.
According to Colleen Aubrey, Vice President of Performance Advertising at Amazon, "Once a customer 'follows' a brand, they get immediate visibility into updates coming from that brand, including new product releases, deals, new Posts and when a brand is streamed via Amazon Live, ensuring the customer doesn't miss a thing."
Conclusion
Brand marketing emphasizes a brand's strengths to give it long-term staying power. It focuses on strengthening the relationships between brands and consumers. When done most effectively, it is used in conjunction with marketing activities to establish more distinctive attributes for the brand that help drive promotion and brand loyalty.