Oracle Critical Patch Update (CPU) consists of a collection of fixes for many security vulnerabilities along with new features and functionalities. As Oracle is one of the leading software providers in the market, it keeps on providing new features and functionalities to its customers. Here the role of patches comes in. These patches address potential security aspects related to Oracle products and also deliver new features.
In this blog, we will make you aware of patching and what could be the approach to Oracle Critical Patch Update.
Understanding Patching
During the management of on-premise or cloud Oracle E-Business suite, patches may occur, or simply patches cannot be avoided while managing the  Oracle EBS. Hence, Oracle schematically delivers new features, known as patching to help fix the security vulnerabilities. Below are some of the prominent functions of patch applications:-
Incorporation of product upgrades
Recognition of the root cause of the problem
Resolution of outstanding issues
Access to online assistance
Amelioration of maintenance level
What You Need to Know About Oracle Patching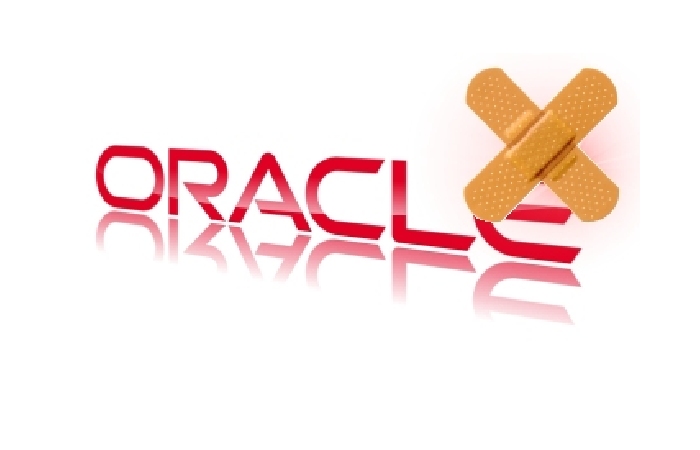 Before delving deep into the patching it is essential to know some of the key points. Every organization has its own needs and demands, so the frequency of patching may differ. Sometimes, it is neglected when system architectures are very complex and functionality is overly customized. Furthermore, it may also be ignored if the user does not understand the procedure of patching.
Challenges in Oracle Patch Testing
Diverse Environments: Organizations may have a wide range of Oracle database and application environments. These could include different versions of Oracle databases, operating systems, and configurations. Testing patches across such diverse environments can be complex and time-consuming.
Impact Analysis: Understanding the potential impact of a patch on the Oracle environment is crucial. Patches can introduce new features, modify existing functionality, or address security vulnerabilities. It is challenging to predict how these changes will affect the organization's specific configurations and customizations.
Interdependencies: Oracle databases and applications often have complex interdependencies. Patches applied to one component can impact others. For example, a patch for the database may require updates to related applications or middleware. Managing these interdependencies during patch testing can be a significant challenge.
Data Integrity: The data stored in Oracle databases is critical to the organization. Patching can sometimes lead to data corruption or loss. It's essential to thoroughly test patches to ensure they don't negatively impact data integrity.
Downtime and Business Continuity: Applying patches typically requires system downtime. This can disrupt normal business operations. Planning for downtime and ensuring minimal disruption to critical processes is a significant challenge during Oracle Critical Patch Update deployment.
Customizations: Many organizations customize their Oracle databases and applications to meet specific business needs. Patch testing becomes challenging when customizations must be considered to ensure compatibility with new patches.
Correct Approach for Oracle Patch Testing
First, it is necessary to understand that not every Oracle patch requires an equal amount of attention. Some critical patches in the Oracle environment require more attention. Apart from this, balancing cost, time, and risk associated with Oracle Critical Patch Update testing is also essential.
Risk
Determine what needs to be tested and whom to choose between IT and business to identify the most critical defects. For better risk management following points can be considered:-
Focus more on impacted areas
Guide the testing team which test cases to prioritize
Check out whether you are reliant on DBA (database administration) staff or not
Time
There can be time-taking tasks while implementing a new Oracle patch:
While understanding the functionality that comes up through patch and educating the organization.
Identification of people to validate the impact of a vendor change on current customization.
Identifying the integrations and customizations that are not documented.
Based on usage, comprehending and prioritizing patch impact on critical business processes.
Cost
Releasing the project early and with less cost is one of the biggest tasks. Business analysts have to devote a lot of time in the assessment of impact and cost of patching projects. For instance, if there is a low cost approach, then testing can be performed by the business users as testers.
Opkey: A Testing Platform for Oracle Business Users
The characteristic features of a good solution are easy implementation and delivering the real value to both testers and business customers. Opkey is a renowned Oracle testing tool in the market that helps minimize the effort and time required by the business users and functional analysts. Opkey is a codeless test automation tool that makes the testing process smooth for both technical and non-technical users. No prior knowledge of coding and programming is required. Opkey is one comprehensive solution that helps integrating the business and IT activities, automating testing and accelerating patching and customization while maintaining the standard quality.
Wrapping Up!
To overcome the Oracle Critical Patch Update challenges, organizations need a well-defined patch testing and deployment strategy. This strategy should include a clear process for patch evaluation, testing in representative environments, robust change management, and effective communication with stakeholders. Additionally, automation tools and best practices can help streamline the patch testing process, reduce the potential for human errors, and improve overall efficiency. Opkey is a one stop solution that streamlines the overall testing process.