Until less than a decade ago, we did not imagine the ease with which we could make a banking transaction in the middle of an island during our vacation. Mobile apps emerged to change our way of life for an easier and more fun one. Thanks to the so-called mobile applications, it is possible that and more. Pay for electricity service, receive our favourite pizza at the door of the house, chat with former schoolmates, in short, a world of possibilities with the flick of your fingers.
The availability of mobile applications on phones is on the rise. It makes us see technology as a helpful ally that allows us a simpler and more relaxed lifestyle, facilitating tasks that previously demanded energy and time. Mobile apps also allow us to take advantage of the time they give us in activities that entertain us or make us happy because there are for every area of life: communication, education, social relations, business, commerce, etc.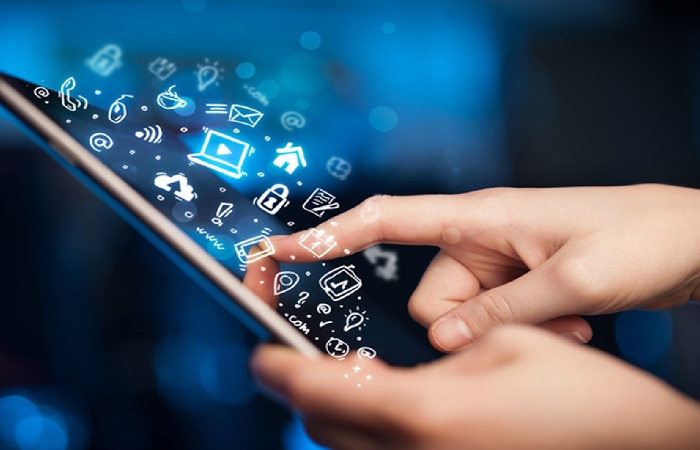 All smartphone users are familiar with this term because it does not take special training to use the applications. Let's see how this invention has been introduced into our lives and its enormous influence on day-to-day activities. And the answers to questions such as what is a mobile application and what is the meaning of applications? What is an application for? What are the programs to make apps?
Mobile Apps
A mobile application or app is software created on mobile phones, tablets or any other smart device. It gives the user of this equipment various services similar to those purchased on a PC, desktop or laptop.
The definition of applications in computer science or description of apps indicates that these small individual software units with limited capacity. It were designed to meet the demand of users but also the unappreciated limitations of cell phones. Which initially only provided general information about the global network, email, calendar or weather information.
The emergence of new technology allowed the development of applications to serve other interests, such as location or GPS, virtual banking, exchange or acquisition of commercial, medical, and educational services, etc. And so the company Apple Inc opened the door to a vast virtual universe that today estimates the unstoppable creation of millions of applications for every need.
Mobile Applications and Technology
It was in 2007 that Apple completely changed how mobile devices looked through the iPhone and innovated in using a platform (App Store) to download applications from external. In that same year, Android and its HTC Dream gave its alternative to users and had at first only 50 apps. Later Google changes the name of Android Market to now Google Play.
The operating systems that have taken advantage of the boom in applications are Android; iOS; Blackberry; Windows Phone; Firefox O.S; Symbian; and Ubuntu Touch. While the most notable app stores today are Google Play from Google Inc; Apple App Store; Microsoft's Windows Phone Store; BlackBerry World; Amazon Appstore; Aptoide, and UptoDown.
Before we continue, let's go over some basics:
Definition of mobile cell phone: it is an artefact that communicates in a portable form. It is a means of wireless communication through electromagnetic waves.
Android concept is the operating system that some mobile devices use to work.
Concept of applications or concept of the app: a program introduced in mobile equipment that can be integrated into its characteristics, such as a camera or global positioning system (GPS).
Importance of mobile applications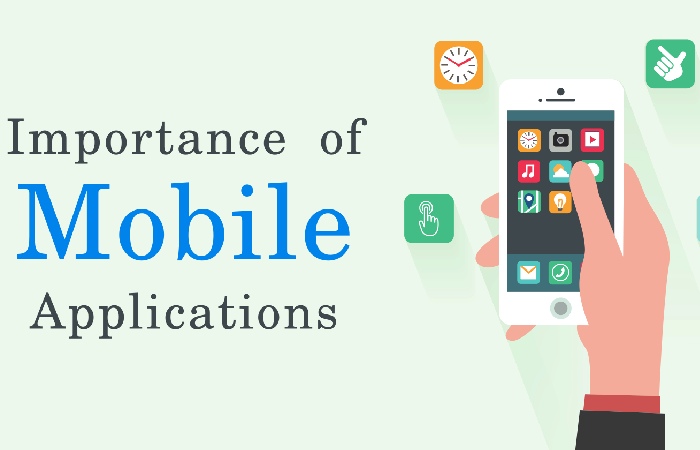 Applications for mobile devices have become an essential tool in the daily life and communication of millions of people on the planet.  As they not only connect people from any distance but are also a source of information, entertainment and teaching at any time and from anywhere.
Before the development of intelligent apps for Android, computers were relied on for Skype connection and high rates for long-distance calls. Among its advantages is that t has made it easier for users to carry out activities for those who need to leave their homes to solve minor problems or commitments from a mobile phone's screen without wasting. Its functionalities range from communication; entertainment; education; shopping; transportation; finance; food.
Origin of apps
In retrospect, the first cell phone apps used were monthly calendars, calculators, and Java games. And IBM's first smartphone in 1993 had a contact book, calculator, calendar, world clock. Then in 2002, the Blackberry emerged with the Research in Motion Limited (RIM) app known as wireless email until 2008, when Apple launched the App Store for iOS users. Later, Android introduced its Android Market.
This period indicated in the statistics on mobile applications, the graph of strong and accelerated growth for May 2012; they revealed figures for 15 billion downloads for Google Play and 25 billion for the App Store.
Currently, phones and tablets come preloaded with basic or essential applications, such as the web browser and the application store. Still, in the early years of the trend towards applications, the only way to guarantee this operation on any mobile device was to develop the application natively, that is, with native mobile applications.
Stages of development of mobile applications
Mobile application development refers to the processes related to writing software for wireless computing devices, such as smartphones and other portable devices.
And although developing mobile applications today does not require the sum of quantum or spatial knowledge.  It is indicated by the 2.5 million existing applications from the Google Play Store alone; it is necessary to plan and organize each stage for the development of an aesthetic and above all functional product, which achieves the desired success. Let's follow these steps to create a mobile application or the result of an app.
Strategy
At this stage, the development of mobile applications must be guided by the purpose of the application, users, technology to be applied and even the methodology of measuring the results.
First, the goals and objectives of the mobile application must be established, usually based on the resolution of problems for the user; then identify, the target audience through prior research that reveals demographics, motivations, behaviour patterns, and actual goals. You will also need to look at the competition to improve your failures and ensure that your product has a better introduction and acceptance in the market.
Finally, at this stage, you will need to select the mobile platform for the app: iOS or Android, which can be developed in two ways. Through native development, if you want to create a high-performance application with a rich user experience and complicated logic that can be easily updated and improved with new features in the future. Or cross-platform development if you have a short window to test ideas or if you need software products that work on multiple operating systems, how web applications work.
Design
At this point, you will need to form a work team that is composed of the product owner, a project manager, a business analyst, 2 or 3 application developers per platform (Android and iOS), a mobile or back-end application developer, a UI/UX designer and 1 -2 quality control engineers.
In terms of work, it is time to perform the planning of the user experience and the creation of the user interface. The first is related to the architecture of the applications for the phone, that is, the prototype of the applications for the mobile.
That details each button, pop-up window, or text field. Users' flow is drawn and moved to the UI stage, considering the client's and target audiences' preferences.
Already with the screen design and the style guide, you move on to maintenance and testing.
Development
This stage is characterized by shaping the application and creating the basic structure for its operation. The programming language to be used must be taken into account, as well as the available operating system, the integration of graphic resources and the establishment of functionalities of the app or apps for mobile.
The user experience and usability of mobile applications should be closely monitored, while prototypes will improve according to the review of teamwork.
Test
Testing allows you to verify the usability, compatibility, security, UI checks, and performance of a phone app for Android or iPhone.
The priority is functionality. The performance test is the most important since it will determine how fast a system works under a particular load. It also validates quality, scalability, reliability and resource consumption attributes.
It follows by security testing, which is crucial for mobile applications – enterprise apps that any potential vulnerability can lead to an attack. Critical user data includes any data that a third party should not access, both personal data of the user such as date of birth, residential address, personal correspondence and private data such as passwords, credit card data, bank account numbers, order numbers and soon.
And finally, the usability tests that accompany the development of mobile software in all its stages to timely detect problems before or during interface design.
Launch and ongoing support
At this final stage, the application in its first version with priority functions is ready for its launch to the market.  But do not forget the particular policies of the application stores to accept and verify applications for mobile phones. Whose process can take days and months, according to the degree of compliance with the iOS development guidelines. Once achieved, trends should be tracked and features updated according to audience guidance requests.
Types of mobile applications
It believes that there are currently more than 32 categories of Android applications in the Google Play Store and around 24 in the Apple App Store, which transfers us to an overwhelming list of applications that we could not list in this article. So that we will focus on the most searched and used types of mobile applications around the planet.
Some mobile apps are related to each other, as in the case of games that can be educational or lifestyle applications that cover topics such as tourism, gastronomy, transport, entertainment and communication. Also, here are some examples of mobile applications.
Educational Applications
In educating and informing, these mobile applications help users acquire new skills and knowledge, as in the case of those used for language learning that is flexible and easy to understand.
This category is an essential example of what apps are for or what mobile apps are for. In this category are news applications and magazines in an entertaining format, encouraging the absorption of knowledge and updating, and exist for all ages.
Here are also the applications of educational games ideal for learning and child orientation, some of which institutions or teachers use to organize the teaching process.
Lifestyle Apps
It is a reasonably extensive mobile application category and is one of the most popular. As it covers everything related to personal lifestyle and leisure. From shopping, fashion, entertainment, gastronomy, fitness life, travel and transfer, dating, health, and a long list demonstrates what an application is for.
It is related to travel applications, which guide users when visiting a new place and require timely information about locations, shops and services. Most tourists or travellers use technology for this benefit through popular and secure apps like Google Maps.
Suppose it is still unclear what mobile apps are. This category also includes commerce applications for making digital purchases. Such as Amazon or eBay, which give access to simple and secure products and payment methods.
Examples of lifestyle applications:
Amazon: American e-commerce store with an extensive list of products.
Social media or communication apps
These apps allow users to connect with others inside or outside their social circles, as they are universal networks with a broad and diverse user base. Through these apps, it is also possible to share live videos, post images, start conversations, etc.
They are the most popular applications and are handled daily by users. If you want to know what is mobile application try this category as a first alternative.
Examples of social media apps:
Instagram: It is a free forum for people to share their lives with the world through images.
Facebook is a network of virtual links to produce and share diverse content.
Snapchat: Messaging app for cell phones with multimedia support of images, videos and filters for augmented reality photos.
Productivity apps
These commercial applications organize and perform tasks with little more complexity. Such as calculating the tip in the dinner bill, booking tickets, sending emails, or tracking your work progress. They design for production and consumption reduction, making it easier for beneficiaries to speed up various tasks. Such as purchasing spare parts for printers or hiring a new employee.
They are also related to utility applications, as in the case of utilities, among the most popular: barcode readers, trackers or health care applications.
Examples of productivity applications:
Google Drive: Easy to use, gives users access to all files saved in the cloud-based storage service on multiple devices.
Gmail: One of the free email services the web search engine Google provides.
QR scanner: a barcode reader that gives access to information about products and services.
Entertainment Applications
In addition to social networks through which you can stream multimedia content, search for events or chat. There are applications whose objective is entertainment, to cover leisure time resting at home, travelling or anywhere else.
Entertainment applications, which keep their users updated on their products and news. It also includes content ranging from videos (movies, series, music videos,video blogs), texts (books, magazines) and audio (music, audiobooks).
Examples of entertainment applications:
Amazon Kindle: Allows you to buy, store and read e-books or e-books.
Netflix allows subscribed customers to download or watch an extended inventory of series and movies online without ads from any device connected to the Internet.
Youtube: Social network that allows you to host and share videos created by users.
Gaming Apps
It is estimated that games make up more than 30% of the overall app download. They are, by many numbers differences, the most downloaded applications in the App Stores, which is why many games offer for all tastes and ages.
From arcade games, mental training puzzles or the simplest, such as throwing tiny birds at pigs. Some were design to play online, with groups of friends at long distances. The most popular games around the planet that do not go out of style have been Candy Crush Saga and Angry Birds.
Examples of gaming applications:
Candy Crush: A video game for mobile devices that involves aligning figures in candies.
Angry Words: Online game inspires by the Scrabble board game, and the goal is to form words by assembling letters.
Trivia Crack: From the game Trivial Pursuit, its goal is to answer questions about diversity topics accurately.
The 5 most popular mobile applications in the world
Although they have always enjoyed the preference of mobile phone users. Some applications remained on the lists of the most used during the pandemic.
And although some apps such as Zoom, Google Meet and Microsoft Teams have been well use in recent years for remote work in schools and companies. The following, more related to entertainment and the social field, are still in the most demand.
Perhaps evading the concerns inherent in Covid was the priority. According to Google Play and App Store, mobile apps remain in the top 5 most popular by annual download number.
Tik Tok
It is an entertainment application and the most downloaded globally in recent years, achieving 2021 to rank first with a total of 656 million. It was one of the leading entertainment alternatives demanded from home by people worldwide during the lockdown.
TikTok is an application to publish for free short videos created by the same users that can be up to 15 seconds about any topic. It has an additional app version for the Chinese market called Buying.
The application has a diverse collection of sounds and song segments, also the alternative of adding filters, special effects and videos produced directly from the device. In September, the reactions feature was added. Users can create various videos ranging from challenges to dances, magic games, etc.
Instagram
This social network application follows Tiktok in the list of the most downloaded globally, with 545 million in 2021. It is of American origin, owned by Meta, and was launched in 2010. Instagram is an application to publish photographs online for free and a social network platform absorbed by Facebook in 2012.
It works to edit and upload photos and short videos, which  assigs a title, text, hashtags and geotags, making it easier for other users to identify the location of each creation. The material is share on the Instagram feeds of those who follow the profile.
Like other social networks, Instagram allows alternatives such as giving likes, commenting, tagging publications, conversations by private messages and linking easily to other social networks. Many companies use this platform to promote their brands and business accounts.
Facebook
This social network application ranks third on the list with 416 million downloads during 2021. It has had more than 2230 million active users since 2004, when Mark Zuckerberg presented it as a university project.
Facebook is a website that allows the registration of users who create personal or business profiles for free. It will enable you to publish multimedia audio material, images, videos, music and texts, and comments with the number of people they want. Subscribers can go online with close friends, co-workers or even strangers.
People with profiles list information about themselves, such as what they work on, where they study, ages, or other personal details. They also track pages of interest to receive updates and photos and add comments.
Whatsapp
This communication application is the fourth in the global market with more downloads, a total of 395 million during the past 2021. It was launched in 2009, and in 2014, Facebook bought the app, integrating a large user base which exceeds two billion.
It is a free instant messaging application available on Android and iPhone, allowing you to send text messages to other users individually or in groups over the Internet. Among its features includes the option to send photos, share location, search and send GIFs or stickers. In addition to the main text messaging service, which supports voice calls, video calls and recorded voice messages.
Telegram
In fifth place is another of the communication applications with 329 million downloads in the last year. Founded by Russian entrepreneur Pavel Durov in 2013 with a focus on unique privacy and an open-source API that makes it so popular
Telegram is a cross-platform messaging app widely used because it offers enhanced privacy and encryption features and support for extensive group chat features. It links to other social media platforms, and its cross-platform allows versions available for iOS, Android, Windows, Mac and Linux, even from a web browser.
Its functionality is the same as most messaging apps: send texts and media files, create group conversations, call contacts, video calls, etc. Its particularity is that it uses end-to-end encryption, which prevents those outside the two-way conversation, be it a company, government, hackers or people, from accessing it.
Conclusion
There is no doubt that the mobile application development industry is booming, and the daily appearance of developers. And also, the development companies are increasingly willing to continue covering the needs of users of portable telephone equipment. Now so important in daily activities because they facilitate the fulfilment of many obligations through access to services and products.
The functionality and practicality of mobile apps have become indispensable for many, mainly for work and their lifestyles. Since they are undoubtedly a new and interesting source of information, communication and entertainment.