Bluetooth-headphone adapters are a simple solution for setting up older devices that may not be compatible with Bluetooth, and we've found the best options for all your connection needs.
These small but powerful devices are usually practical and a great product, as they are meant to be held in hand with headphones.
We guarantee that on the next flight, you'll be happy to have invested in one and to have a way to connect your AirPods to your plane's inflight entertainment system (we've all been there, and it's no fun).
THE BEST BLUETOOTH HEADPHONE ADAPTERS OF 2021
Best Overall: Twelve South AirFly Pro
Best Budget Reciever: FiiO μBTR Bluetooth Receiver
Good for Sharing: TaoTronics Bluetooth 5.0 Transmitter and Receiver
Best for Bose Headphones: Bolle&Raven Wireless Bluetooth Adapter for Bose QuietComfort 25 Headphones (QC25)
Good for PlayStation: Creative BT-W3 Bluetooth 5.0 USB-C Audio Transmitter
Best for Audiophiles: FiiO BTR5 Flagship Portable High-Fidelity Bluetooth Amplifier
Most Durable: FiiO Portable High-Fidelity Bluetooth Amplifier-BTR3K
Best for Vehicles: TaoTronics Bluetooth AUX Adapter
Best for Nintendo Switch: Genki Bluetooth Adapter for Nintendo Switch
These adapters are also a wise asset for Nintendo Switch owners, as the console lacks Bluetooth.
Also, if you have a car stereo or home theater system that doesn't have Bluetooth, you should buy one of these tips to make all your devices compatible.
As mentioned above, Bluetooth adapters are also helpful for in-flight entertainment systems that generally use 3.5mm wired cables.
And you can also plug them into an AUX port to use a pair of wireless headphones like AirPods.
Below are the best Bluetooth headphone adapters for all your connection needs.
Be sure to look at our extensive coverage of wireless headphones, and we've also reviewed wireless headphones, sports headphones, and even budget headphones for the budget-conscious.
Twelve South AirFly Pro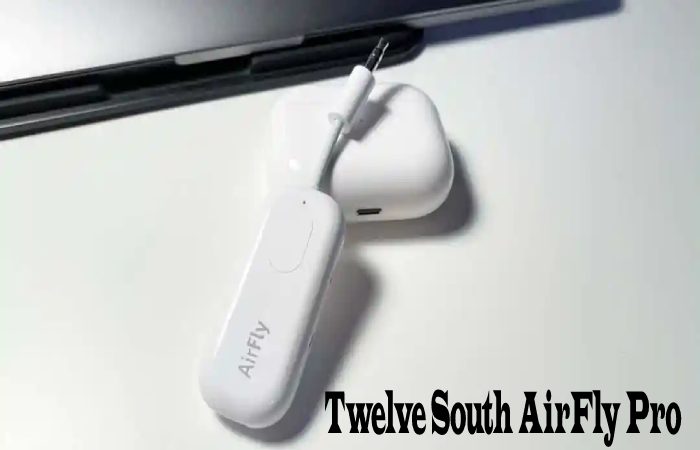 The AirFly Pro is a gold standard Bluetooth adapter.
It has a built-in 3.5-millimeter cable that you can connect to an inflight entertainment system, exercise machine, or game console to use your wireless headphones so that those around you can't hear what you see or hear.
The device is easy to use and even allows two users to pair their headphones, including AirPods, with it. The AirFly offers a remarkable 16-hour battery life and a 33-foot range.
It also supports Bluetooth 5.0 and most audio codecs. It comes with a keychain and a carrying case to avoid losing it and its little charging cable.
FiiO μBTR Bluetooth Receiver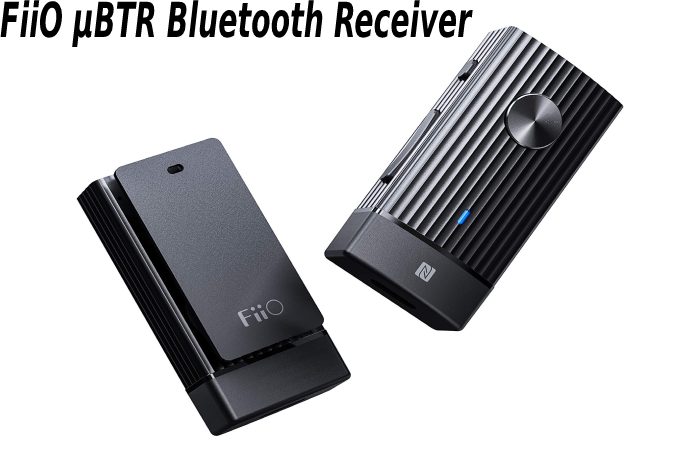 Due to high demand, this product may fluctuate between inventory and inventory.
We will review the links regularly and update them as soon as they are available.
Although there are few Bluetooth receivers on Amazon for as low as $ 15, we've found that they are unreliable, have cheap plastic housings, and have poor wireless range.
The FiiO μBTR does not suffer from these deficiencies. The only downside is that it doesn't support the latest Bluetooth 5.0 specification, but that shouldn't matter to most handlers.
You get 8 hours of battery life, and it sounds as good as a wired connection. It charges quickly, has a mic, and is lightweight yet durable.
A Headfonia reviewer described the µBTR as "almost flawless," adding that it has an attention to detail rarely found in an $ 80 product, much less a $ 20 product.
We could no longer agree.
TaoTronics Bluetooth 5.0 Transmitter and Receiver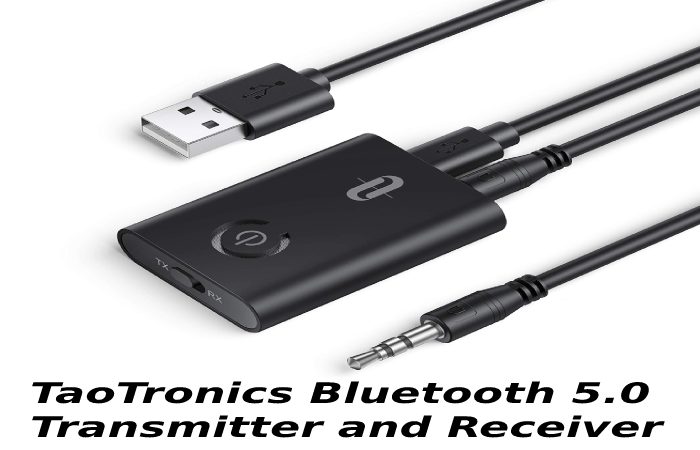 "Dual Link" mode by the TaoTronics Bluetooth receiver allows you to pair two headphones with it so that two people can hear the sound from your device simultaneously.
Bluetooth 5.0 can act as both a transmitter and a receiver.
It has a range of 33 feet, can be used while charging, and is small enough to fit in your pocket. An 18-month warranty also backs it.
Bolle&Raven Wireless Bluetooth Headphone Adapter for Bose QuietComfort 25 Headphones (QC25)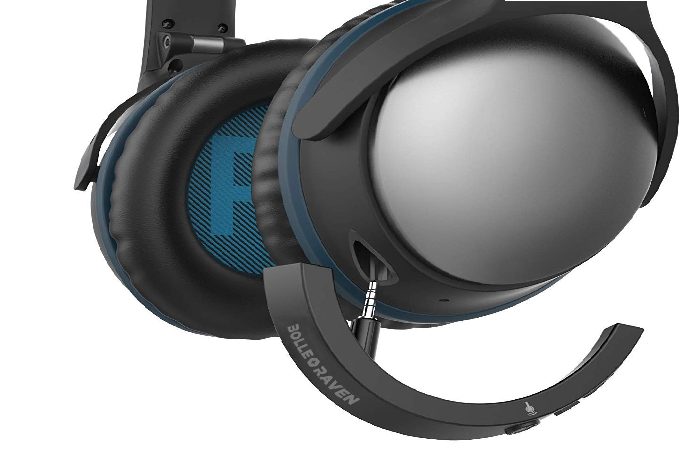 When the Bose QuietComfort 15 and QuietComfort 25 headphones were released in '13 and '14, they were priced at $ 300.
If you're looking to stop spending another $ 350 on Bose's latest QuietComfort 35 II wireless headphones, we get it.
Fortunately, a company called Bolle & Raven (formerly AirMod) makes a nifty Bluetooth wireless adapter that you can connect to your existing headphones to add Bluetooth to them.
Audio quality is excellent (as are your Bose devices), but you don't have to deal with annoying cables.
The adapter has a battery life of around 8 hours and is compatible with the QC 15 and QC 25 headphones in white or black.
Creative BT-W3 Bluetooth 5.0 USB-C Audio Transmitter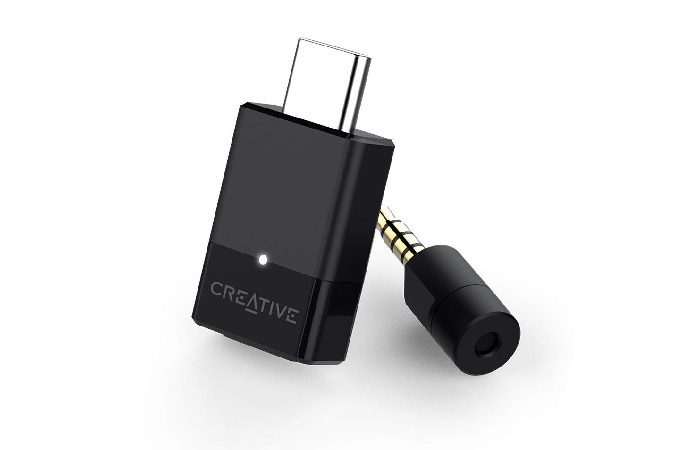 Creative's Bluetooth transmitter has a separate analog microphone to enable in-game voice chat while in-game audio is streamed wirelessly to your headset.
This is a great way to chat with your teammates or competitors while playing online.
It's an excellent option for Nintendo Switch or PlayStation 4 owners, but it also works well with laptops and other devices.
The device is powered via USB-C so that you can connect it directly to your device. It is also compatible with most Bluetooth codecs.
FiiO BTR5 Flagship Portable High-Fidelity Bluetooth Amplifier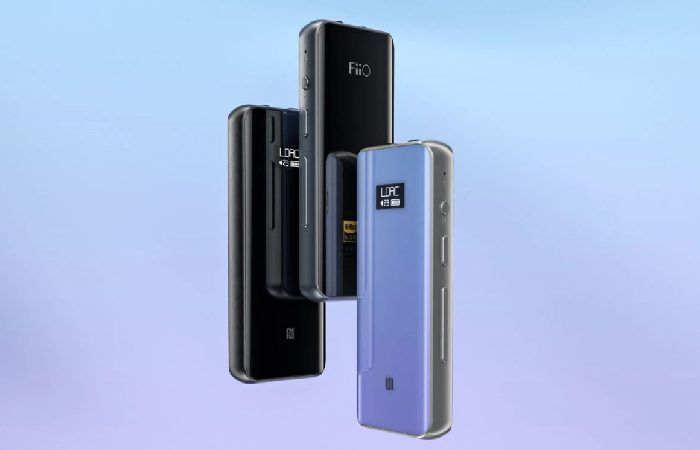 If sound quality is essential to you and you're ready to spend a hundred dollars on an audio adapter, the FiiO BTR5 is hands down the best you can buy.
We recommend it for audiophiles (fans of hi-fi sound reproduction) who have previously invested a lot of money in wired headphones that do not support Bluetooth.
We like that it can be controlled remotely via an app to adjust settings.
It is one of the few adapters that has connectors for 3.5 and 2.5-millimeter connections.
Like other cheaper options, it has a built-in microphone and a simple design. Also includes a clip-on case.
However, what sets this adapter apart is its impeccable sound quality.
You will be astonished at how good the BTR5 sounds.
So if you are looking for the best listening experience and are willing to pay for it, you will not be disappointed.
FiiO Portable High-Fidelity Bluetooth Amplifier-BTR3K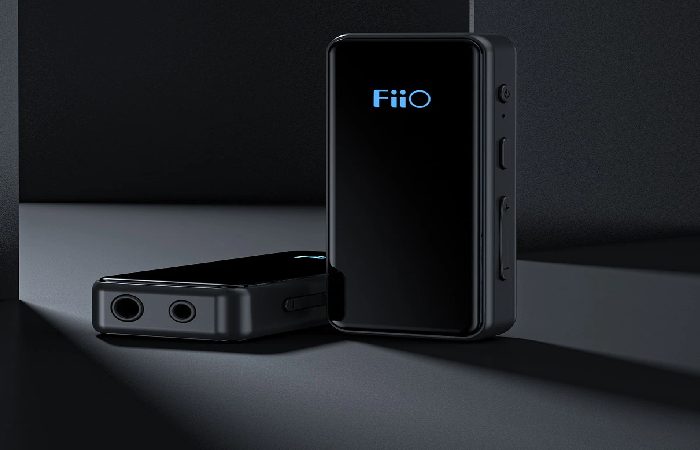 Bluetooth Headphone Adapters
Thanks to its all-metal housing, the BTR3K offers first-class artistry.
It offers an impressive 11-hour battery life and is compatible with almost all wireless audio codecs available today.
It conveniently comes with a bag with a spring clip to attach it to your clothing, and it even has a built-in noise-canceling microphone for taking calls or asking Siri a question.
This has 60 feet of wireless range with the BTR3K. We believe it is the perfect balance between performance, design, and price.
Comparing the BTR3, the BTR3K supports the new Bluetooth 5.0 standard, but it does not support the low-latency high-definition audio codec or has NFC, which some people prefer for pairing.
Bottom line: We think the compromises are worth it, given the excellent sound quality.
TaoTronics Bluetooth AUX Adapter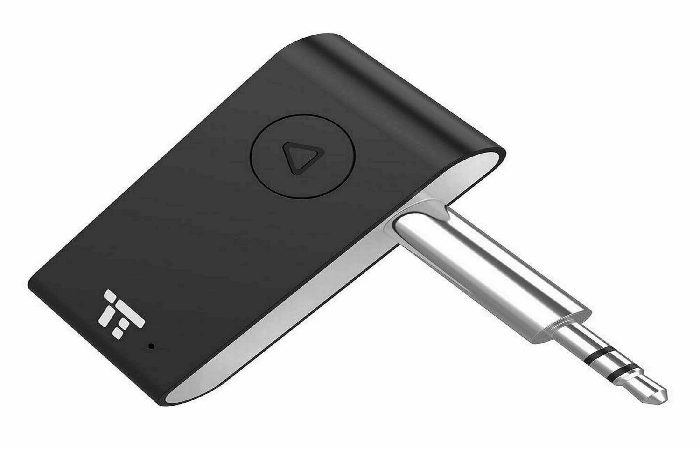 If you do not have Bluetooth in your old car and are sick of running the aux cable, consider upgrading to this adapter.
Unlike the SONRU Bluetooth receiver, Amazon's bestseller, this one automatically reconnects to the last paired device as soon as you start your vehicle.
It has microphones with noise-cancelling technology for hands-free calls and offers a 15-hour battery life.
Fortunately, it has an automatic shutdown feature.
This means that it will automatically shut itself off once it reaches its destination.
Genki Bluetooth Headphone Adapter for Nintendo Switch
Bluetooth Headphone Adapters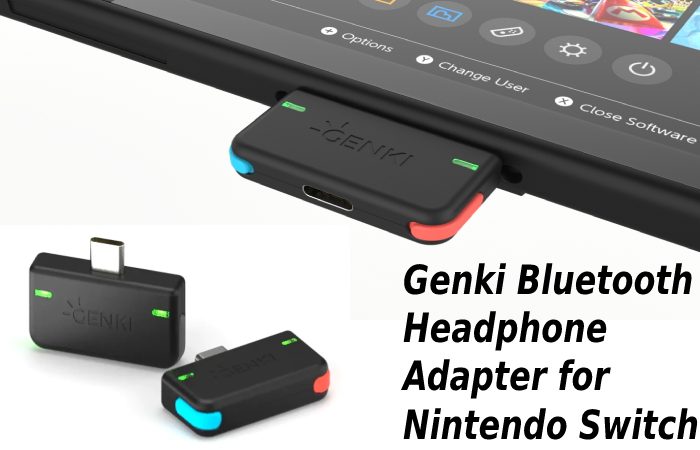 It is irritating that the Nintendo Switch has no inherent Bluetooth.
So assuming you need to utilize earphones or gaming headsets in a hurry.
You need to interface them to the implicit 3.5-millimeter jack.
This splendid item overcomes any issues and carries Bluetooth to the Switch.
It connects to the USB-C port on the lower part of your control center, doesn't need charging, and can utilize while your Switch is dock.
Our #1 component about it is that it has a USB-C port that upholds USB-PD go-through charging.
So you can continue to charge your Nintendo Switch while you use it.
It likewise accompanies a receiver for a voice visit.