Indeed lately, you have heard about chatbots, but do you know what they are and why they are essential in your marketing strategy? In this post Tech Support Reviews reveal everything you need to know so that you want to implement it in your system.
Today the Internet is very crowded. It isn't easy to stand out among so much information. Companies look for digital channels to attract attention and have contact with users. Consumers accept this fact and prefer to have contact with companies through messages.
Goodbye to the digital media of before. For example, traditional media, such as call centres, are already obsolete. The solution that has been proposed to make both companies and consumers happy is Chatbots.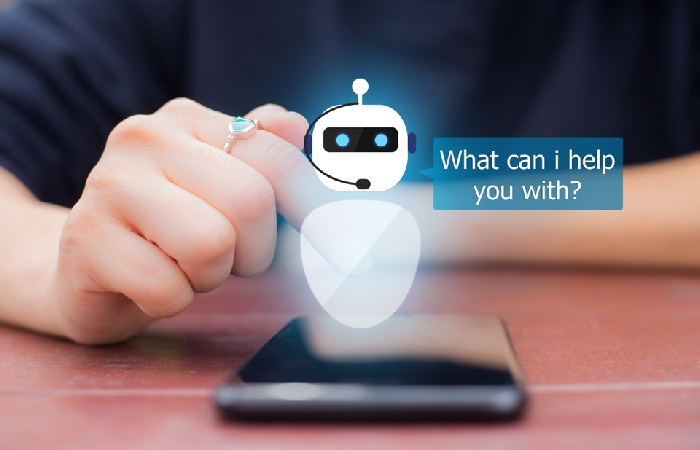 You should know that chatbots are in fashion, and you sense that they are essential, but you do not know what they are or where to start implementing them in your company.  In less than 2 minutes, they will stop being strangers to you, and you will want to have one. That is why you mustn't miss this post.
But a chatbot is much more than an automatic messaging service. It is a very effective tool that provides excellent advantages. Start your adventure in the exciting world of live chats!
We assure you that once you have read this article, you will not be able to live without one.
What is a chatbot?
It can be define as an assistant that communicates with users through text messages tag. On many other occasions, it takes shape by becoming a virtual companion that integrates into websites and applications… chatting and helping users.
It is a technology that allows the user to have a conversation through software integrated into a specific messaging system, such as Facebook, Twitter, Telegram, Whatsapp, etc.
The system is programmed to interact with the client and resolve doubts without a natural person answering. They have the advantage that they are always available to answer the questions of users who want to contact you at any time of the day.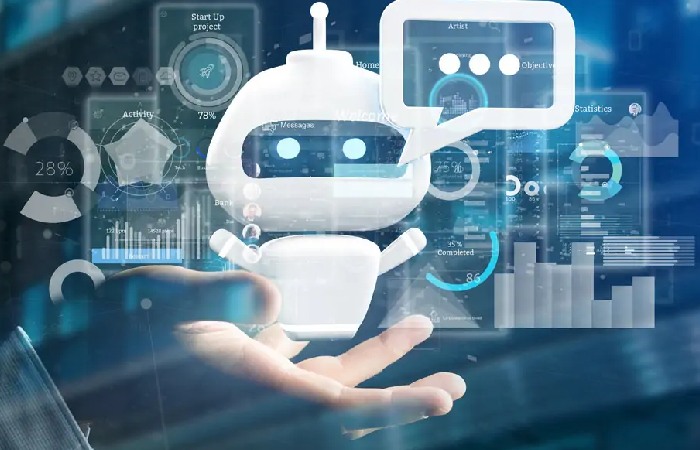 Therefore, we are talking about a tool that automatically interacts with users and potential customers to guide them towards the desired action (conversion).
Chatbot ai
Algorithms developed by artificial intelligence and machine learning allow chatbots to learn. They can intuit the habits and understand the tastes and preferences of the users.
The first thing you should do is design a conversational experience. You are clear about why you want to create it and the solutions you will provide to your clients. Now that you know what they are, you can start thinking about how to implement them in your marketing strategy.
You must prepare the artificial intelligence software to lead the customer to the conversation you have prepared and what you want to offer. The robot's questions should not be general or open. This way, you will prevent the user from going to other topics that do not interest you, that is, from going around the bush. The user from going.
Chatbot online
There are many live chats, some of which offer such an authentic experience that it is challenging to determine if the person answering is a virtual robot or a human being. Depending on the needs of your business, you should select the Best Chatbot Tool to help you meet your goals.
How do chatbots work?
It is worth noting that understanding humans is not easy for a machine. The subtle and nuanced way in which we communicate is a very complex task to artificially recreate, which is why chatbots use several principles of natural language:
Natural Language Understanding (CLN)
Natural Language Understanding helps the chatbot to understand what the user has said. The tools it uses are such as lexicons, synonyms and topics. These tools are used together as algorithms or rules to build the dialogue that will best tell the chatbot how to respond.
Natural Language Generation (LNG)
Offering a memorable, personalized customer experience and going beyond providing pre-made responses requires Natural Language Generation tag. The chatbot can query data repositories and thus use that information to create a reply.
Conversational AI technology takes NLP and CLN to the next level, allowing companies to create advanced dialogue systems.
They use memories and data from personal preferences and the chat's contextual understanding to deliver a realistic and engaging natural language interface.
Types of Chatbots
Depending on its design and programming, we can find two types of well-differentiated chatbots.
Simple Chatbots tag.
This ai chatbot Artificial Intelligence Software Works based on commands and keywords (previously "prepared").
 If the user asks a question without using that keyword, the "robot" will not be able to understand it and will respond by inviting another question to be asked.
Smart Chatbots tag.
They are a category of higher level and complexity.
 Designed in tune with the concepts and philosophy of Artificial Intelligence, it does not work based on questions or keywords.
Live chat responds with suggestions or ideas about the typed text. It offers various dialogue streams and provides a more natural and "human" experience.
Main functions of a chatbot AI
No doubt live chats work and are a tool the user understands and finds attractive. This is not magic! Chatbots provide features that greatly enhance the user experience:
Improve customer service tag.
They eliminate tedious waiting in online conversations by offering automatic responses without waiting. They are also a tool to use as a search engine for words, products, services, etc…
Facilitates the purchase or conversion processes tag.
By writing a word, the chatbot (depending on its design) can send said information to the appropriate person and perform the appropriate action. Another exciting task is the reminder of preferences for each user, shortening the path to a future conversion.
We have personalized communication tags.
The improvement of the user experience is encouraged with the use of customized communication for each user. The interaction is personal and specifies what increases the chances of ending up with the desired action.
Why should you Have a Chatbot?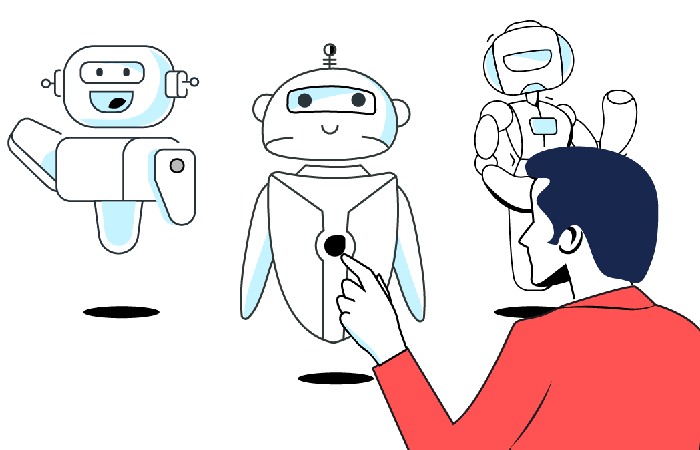 We live in a highly mechanized world; therefore, companies must grow at the pace of technological development. It can become the solution you should consider when expanding or improving customer-oriented services.
Today's trend is to use mobile phones and messaging services a lot. Therefore, it is an excellent opportunity for your business to implement artificial intelligence software. The benefits that this "new co-worker" can generate are the following:
1. Cost:
The chatbot does not require a full-time natural person to serve customers. The chat bot helps the customer in real time and at any time of the day. This allows to reduce costs and improve the quality of customer service.
2. Higher sales conversion:
Chat bots can be programmed to record helpful information from users/customers, process it and based on it, guide the user to purchase a product or service that suits their characteristics.  Knowing what the user needs is essential, thus increasing sales conversion. Get to know that data thanks to algorithms.
3. User information:
Live chats serve thousands of users at the same time, extracting meaningful information from each one, such as consumer behaviour, characteristics, questions that the user asks, etc. Although some data may seem unimportant a priori, if they are, they will be helpful for future marketing campaigns.
Benefits of implementing a chat bot
This web support can help you enhance and improve many aspects of your company and website. Let's see some of them:
Increase in sales.
Increased customer retention.
Conversion increase.
Increase in brand reputation.
Increase in customer satisfaction.
The future of chatbots
Chatbots have not yet reached their full potential, and according to current trends, it is a tool that will be used more and more. This will lead to higher levels of customer engagement, where the importance of how companies and customers consumers interact online will be vital.
As chat bot develop and become more sophisticated, they will generate significant value for both the consumer and the company. As they continue to invest in digital technology, they will also help transform various communication aspects in points we cannot imagine.
The future chat bots will be better equipped to manage proactive conversations, where they can predict an incident and report a ticket, thus solving future problems before they arise, reducing costs and optimizing support channels. They will be able to answer your questions and, at the same time, be able to talk, think and develop emotional relationships with customers.
FAQ's before implementing an online chatbot
1.What type of chatbot is right for my business?
There are many types of chat bots and different criteria to classify them. However, a good way to analyze them is to start with the channel where you're going to deploy them:
On the company website.
In the company app.
On social media platforms.
On WhatsApp.
On WordPress.
2. Can the chatbot be used on multiple channels?
The versatility of chatbots comes from their combination of natural language processing (NLP) and artificial intelligence resources.
This allows them to connect any channel, take control of the conversation, and decide what response to give at any given time.
If anything, it's the current business situation (how you want to design the customer or employee experience) that ultimately determines how the channels are combined and what skills are queried by the chatbot.
3. Can it be integrated with my company's other digital platforms?
For example, chatbots can be integrated into the helpdesk as a gateway. This way, you prevent your customers from wasting time waiting. In this case, the chatbot is limited to picking up the user's need to add them to a work queue.
4. What is my business goal?
It would help if you took the time to see the pain points for employees and customers. Then it will be easier for you to know how to alleviate these problems through an automated or hybrid chatbot.
5. What are the benefits of implementing a chatbot for my customer experience?
Chatbots can be a great way to reach out to shoppers, connect with them, and build a reputation for your brand. They also ensure that prospects and existing customers feel recognized, heard and cared for 24/7.
6. Is implementing a chatbot valuable to my customers?
Every experience linked to your company should create value for the business and your customers. To do this, try understanding how your customers will feel when communicating with the company in this new way.
Then, it is essential to contact them to get feedback and understand if there are areas where the human touch is indispensable. This way, you will learn how to make the experience more effective and personal.
7. What does my team need to implement a chatbot?
Chatbots help gives staff instant access to internal tools and applications.
Moreover, it is a much more agile way to investigate a CRM, a human resources information system (HRIS), or contact the Human Resources department.
8. Are my employees ready for AI and implementing a chatbot?
Implementing a chatbot in your company is the beginning of a relationship between human resources and a digital teammate. Therefore, it is essential to consider how this resource will be incorporated and how your team will be trained on an ongoing basis.
In this regard, you must establish the team's expectations and encourage each member to collaborate so that their new virtual companion is up to date. Chatbots can ease the workload regarding routine tasks and simple questions.
9. Does my brand have a defined messaging personality?
It is significant to take care of what you say as a company, but even more, how you say it. Artificial intelligence and machine learning allow you to offer users varied, creative answers and even humanized language.
10. When should I choose automation, and when should I opt for humanization?
It would help if you analyzed how and when the automated experience will occur as part of the conversion cycle. At this point, you should consider the limitations of automation and the extent of its ability to help.
The chatbot must be integrated into the customer journey to improve your company's communication capacity. And also, in parallel, you must create a space for your team to support more complex problems that automation cannot solve.
Conclusion
The way that businesses engage with their customers, employees, and objects is being redefined by chat bots. They're giving marketers new chances to engage with one another, work together, grow, and innovate via automated content.