Digital Notebook – Tired of using and buying pages and more pages? Got everything mixed up and can't find anything? To keep an eye on them, do you need to scan them or take a picture with your smartphone? Here you have the solution to make your everyday life much easier and more orderly.
If you're a student, teacher, or entrepreneur who likes to make your sketches and have everything stored and organized without doing the work twice, read on because this will interest you.
A digital notebook instantly digitizes everything drawn in this notebook. You can save it on any technological device or even in the cloud to organize all your documents wherever you want and in one place.
What is a digital notebook?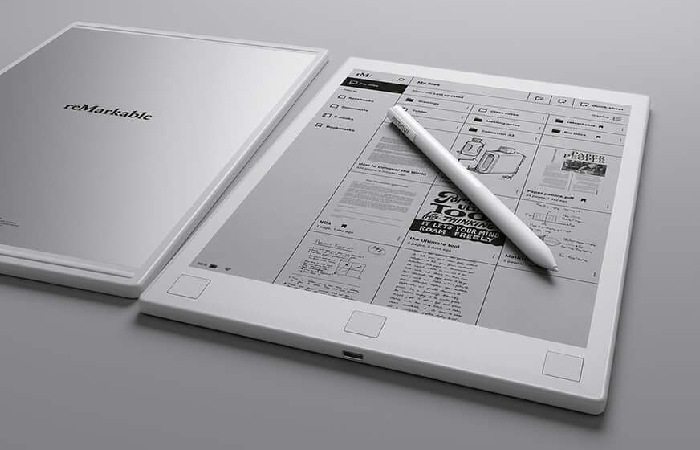 A digital notebook is like a paper or fibre notebook (blackboard type) with which you can write, make notes, draw, etc.
And that what you have drawn in the notebook is transferred to your mobile as a photo or PDF to have it saved or to be able to send it by mail, WhatsApp, etc.
They all carry a pen or intelligent pen (pencil) with which you can write and erase what you need.
When choosing a digital notebook, you will find two options, those that work with connectivity and those that work like an ordinary whiteboard with a scanning system.
Types of Digital Notebooks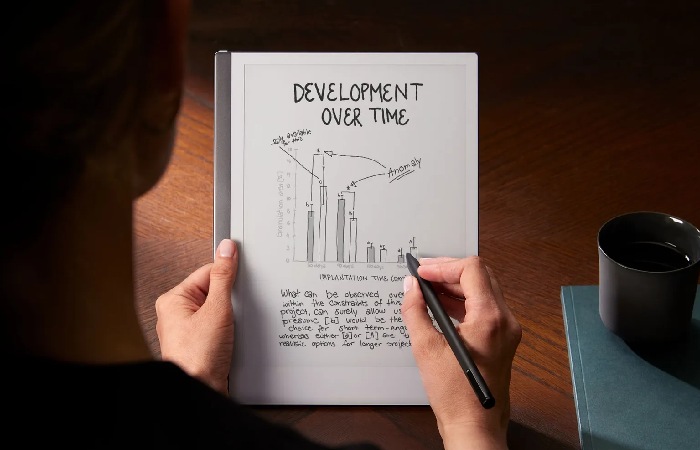 With Connectivity
For this model, in addition to a notebook, a digital pen is needed. The technology of these notebooks is based on the movement of the intelligent pen with the base of the notebook, saving everything you can put in it automatically and in real time.
Some pages in a digital notebook, where the movement of the pen on the base will make you see your strokes in real-time on the application.
Slate-type notebook
These models function as a typical notebook. This type of digital notebook can erase what is written. Some models can even erase in the microwave. In short, you must register, press a button, erase and write again.
Here the sheets are made of fibre and the ink of the particular pen so you can erase them later. The sheets usually go with lines, squares or dots for a better structure and to facilitate digitization with the scan.
In this type of digital notebook, you can only use your smartphone to scan your documents since each brand usually has its APP.
Slate-type notebooks, in addition to the fact that what is written can be erased to reuse the sheet, usually have a specific application for each brand for scanning. Some were scanning the QR code enough.
Digitized Notebook
Now that you know how each type of philosophical notebook works, I will specify more about how it works and its components. Still, I will do it by summarizing the characteristics of each of the best models on the market.
With connectivity
Needs connection via Bluetooth and App
Connect the digital notebook to a mobile device via Bluetooth, whether a tablet or phone.
Your notes, drawings, diagrams, etc., appear in the APP while you make the layouts.
It would help if you had an intelligent pen and base.
Digitize all your documents at the same time.
You can modify everything digitized at the moment.
In this case, ordinary paper is used. It is not so ecological.
Its price is much higher.
Chalkboard type
Need an App for scanning.
Use special sheets that can erase as often as you want and help save paper.
An application used to scan the QR codes or utilize a photo. What is drawn on the separate sheet is digitized.
They are much cheaper.
You cannot see on the device what traces in real-time.
You cannot modify notes, notes, etc.
Digital notebook, the eight best
Wacom CDS-810S Bamboo Slate A4
The 7 Best Digital Notebooks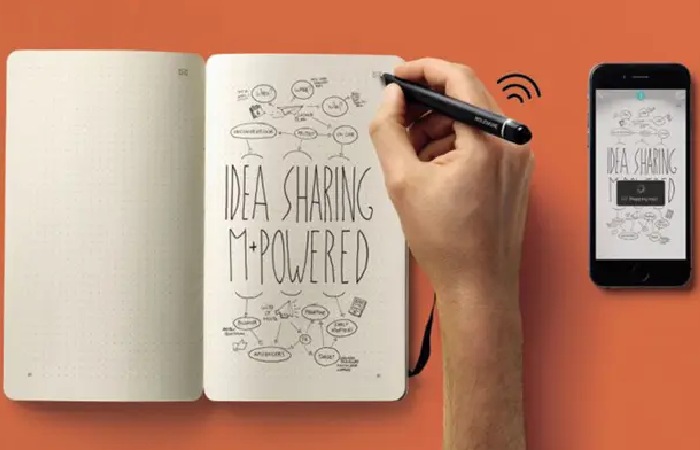 Wacom CDS-810S Bamboo Slate A4
Another brilliant marvel from the Wacom brand. This model you can find it with intelligent pencil and document holder covers. You can take it wherever you want. The formats used in this model are A4 and A5.
A magnificent internal polyurethane finish and a nylon fabric in its outer cover make this notebook very resistant, admitting a block of about 80 pages.
Write, save, synchronize, edit and perfect all your notes, drawings or sketches with the WACOM application in space available for iOS and Android.
With the intelligent pencil and the support, save all your notes, drawings and messages in real time. You can see how it is digitized while you make your paths.
The files can edit in JPG, PNG, PDF or WILL and saved in your email, phone, tablet, or cloud.
Rocket book
Here we have an infinitely reusable notebook that, just by wiping with a damp cloth, you can rewrite time after time.
With this 32-page microfiber notebook and Pilot's Fixion pen, you will not lose any more notes.
Because you will have everything digitized and well organized in the cloud to see it from any device.
Rocketbook's digital notebook is in various sizes, A4, A5 and A6For greater comfort, whether you want it in the office, on your desk, or wherever you want.
Digitize your notes with the Rocketbook App and write, scan, organize, clean and reuse them.
GUYUCOM Digital Notebook
You can find it in A5 and A4 formats, including one notebook, + 1 erasable pen, + 1 microfiber cloth + 1 separator sticker.
With this notebook, you can delete each page about 500 times, equivalent to 500 notebooks. Save paper and put those euros in a piggy bank.
Write in the notebook, digitize through the free App, and have all your notes and agenda organized on any device and cloud.
HOMESTEC Digital Notebook
In the number 4 position and not for that reason the least bad, in A5, A4 and B5 formats and grid, lined, dotted and planning sheets.
This digital notebook is infinitely reusable and usually takes about 100 pages, including a pen and various sticky markers in the set.
Storage is through a scanning app where you can save all the documents in the cloud without having everything full of loose and disorganized pages.
One of the cheapest and most valued on the market, but with more limited.
Somewhat more complex functions when it comes to scanning.
Since it does not have its App and scans are only accepted in PDF.
MOLESKINE Digital Writing Set
 This digital notebook with dotted sheets and a pen will give you everything you need to keep your notes and notes up to date.
The stippled leaves mean they have points as a guide for better framing in your sketches and notes.
The Moleskine pen allows you to do your work and transfer it in real-time to your smartphone through the Moleskine notes App.

By placing the pencil on the page and starting to move it, you can see how your strokes transfer at the moment, be they words, ideas, graphics, drawings, etc

.

In addition to an excellent cover for your notebook, the pages it has been white, lined or dotted.
MOLESKINE (notebook only)
Look at this one if you already have a MOLESKINE PEN and need just a notebook to digitize your notes and drawings.
Choose between ruled, solid or dotted pages for every moment.
Take it wherever you want since it comes with a hard cover so that it does not get damaged at any time.
Their sheets are of high quality, with a thickness of 100 grams.
Where you will be able to write and draw without any problem.
And give the strokes with different strengths without you being able to damage them.
Rocketbook Everlast fusion
You can find this Rocketbook model with its covers in 4 different colours, pink, black, red and green.
The best planner for your productivity, with 42 reusable pages and seven different sheet models, gives you many options.
Digitize your notes; Upload notes to EVERNOTE, Google Docs, Dropbox, iCloud, email, and more. No more waste of paper!
Conclusion:
One of the significant advantages of digital books is that you can access the lessons anytime, anywhere, which makes learning easier. In addition, it has been shown that students tend to be more attentive when teachers use e-books.