The esports phenomenon is experiencing one of the highest growths in followers. Thanks to electronic sports, the doors have been opened to new business ideas in a sphere that already moves large amounts of money. Finally, we talk about video game competitions with a professional character, which are no longer just a game but a profession. Still don't know what esports are? Keep reading!
Professional players, organized leagues, world events, millions of followers… Video games began as a hobby practiced in the living room with a video game console. Still, today it is a professional industry that works similarly to the most popular sports competitions. This Tech Support Reviews article will give you information about everything you need to know to understand esports.
In 2021, the global turnover of eSports exceeded one billion dollars, according to a consultancy specializing in video games. The forecast is that the market will continue to grow, with Asia and the United States as leaders in this sector.
What are eSports?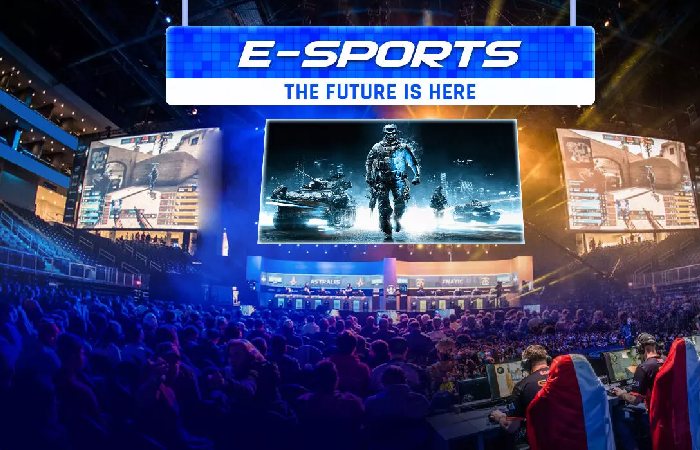 Electronic sports or eSports is an activity in which two or more players interact and, in general, compete, amateur or professional, in a video game. The competitions of this type of sport can carry out remotely or in person.
They are video game competitions of different genres focuses on obtaining good results through tactics and strategies adapted to each game.
All eSports are video games, but not all video games are eSports. It is key to make this difference in electronic sports, a phenomenon that has been forging a community of players, fans, media, and sponsors for more than four decades, leading it to become a millionaire industry.
What sports compete in eSports?
Electronic sports or eSports are an activity in which two or more players interact and, in general, compete, amateurishly or professionally, in a video game. The competitions of this type of sport can carry out remotely or in person.
Although strictly speaking, any video game can be part of an electronic sports match, the types of video games most used in eSports competitions and tournaments Are:
Multiplayer Battle Arena Games (MOBAs)
Sports games: soccer, football, basketball
Fighting Games
Real-time strategy games
First-Person Shooting Games
Massively multiplayer online role-playing games (MMORPGs)
What are video games considered esports?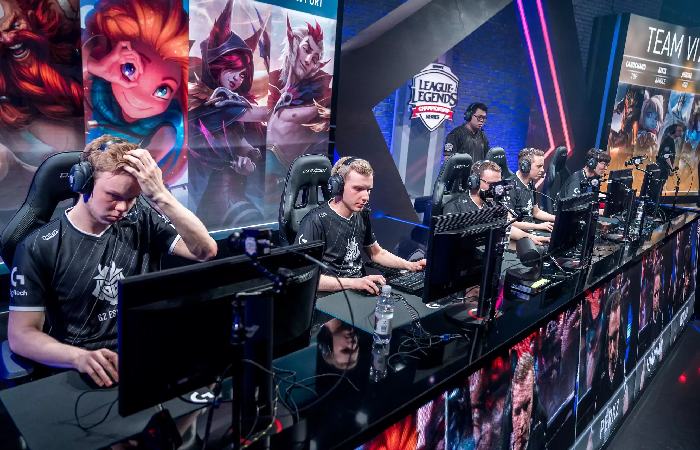 It should be noted that not all video games are considered eSports since they need to meet specific characteristics. While by video games, we understand that they are all the games that can be developed through a screen (video consoles, computers, smartphones, tablets to be part of the eSports category, they must meet the following requirements:
Be designed so that two or more participants face each other.
Have clear rules and equal conditions for all competitors so that the winner prevails thanks to his ability.
Have an organized league and develop official competitions.
Reach several players large enough to arouse the interest of spectators and the media.
Considering the above conditions, video games such as Fortnite, League of Legends, FIFA, Call of Duty, Rainbow Six, and Starcraft, among many others, are considered esports.
What requirements must video games have to be considered e-Sports?
The videogame industry is almost infinite, so not all of them can consider eSports tags. However, a series of rules or conditions must be met to be considered as such. Although it is not an official regulation, these are some of its most outstanding characteristics:
The game must allow confrontation between two or more players (thus, games that are not multiplayer are ruled out). In addition, they must compete on equal terms. That is, players cannot pay to get more experience; only the ability of the competitors comes into play.
There must officially regulates leagues and Competitions organized by companies or sponsors that echo the event in the media and have professional teams and players. Like, for example, the LVP (Professional Video Game League), the Orange Super League, the ESL Masters Spain, or the EU LCS.
Reach a significant number of fans who play or follow the competitions to create demand for information. Currently, there are already several platforms that offer to pursue this type of competition in streaming. The most famous is Twitch, owned by the giant Amazon. Other private channels are also joining the trend, such as Movistar TV, which has an alliance with the newspaper As or Gol TV. They have an exclusive program to talk about these competitions.
Esports tournaments and video games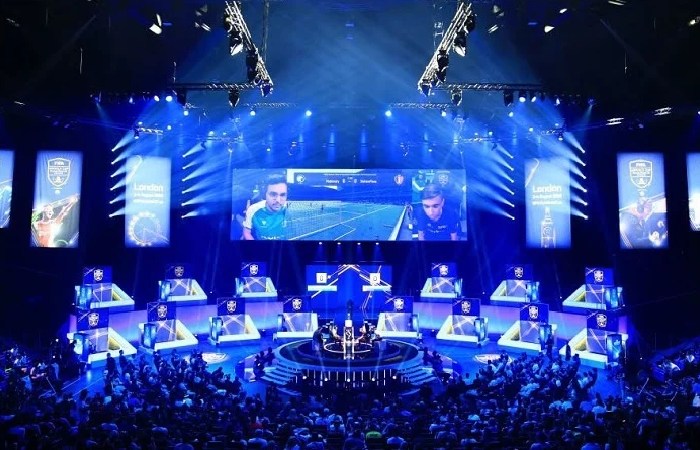 The formation of a community of fans, development companies, and the media in South Korea, Europe, and the United States led, from the 90s of the last century to the Professionalization of Electronic Sports, with the integration of communities around video games. And with the increasingly frequent organization of competitions and tournaments.
Not counting those produced before the 90s. Some of the video games that have established a relevant professional scene within eSports are:
Fighting Games: Street Fighter, Super Smash Bros, Tekken
First person shooter games: Doom, Counter-Strike, Call of Duty, Halo, Overwatch, Quake
Multiplayer Battle Arena (MOBA) Games: League of Legends, Dota2, Fortnite Battle Royale
Real-time strategy games: StarCraft, Warcraft III
Sports games: Fifa, Madden, Pro Evolution Soccer
Massively multiplayer online role-playing games (MMORPGs): World of Warcraft, Guild Wars 2
The esports market
Below we leave you various data to help you understand what esports. What is the average profile of your audience and the keys to their way of consuming according to the latest surveys:
Most of the audience prefers to play eSports on weekends (62%) compared to those who like to do it during the week (38%).
The esports fan lives his passion actively and passively. The vast majority of respondents say they would Rather Watch and Play Esports (86%) than play (7.6%) or watch (5.7%).
Women represented almost 9% of those surveyed, compared to more than 80% of men. It is a figure that, at first glance, might seem very low, but it hides a 293% increase in female representation compares to last year.
The home PC remains the preferred device for watching esports (60%), followed by mobile as the second option (22%), and, in third place, but far from the top, is television (5.9%).
Business opportunities in eSports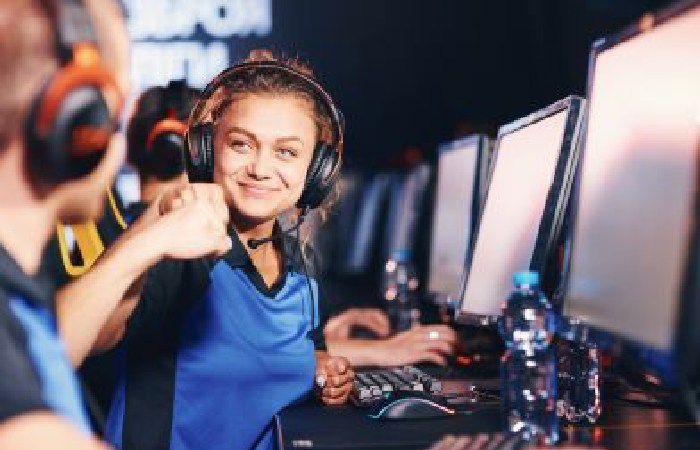 The economic figures that Video Games have achieved in recent years show they are a robust economic sector.  With the possibility of Working in eSports and booming with thousands of followers worldwide.
Electronic sports already have entries from big Players such as LaLiga eSports. Which is already part of several electronic sports projects with soccer as the common thread.
eSports could surpass the number of viewers and final revenues of the Super Bowl or the Champions League in less than ten years.
As a result, several business opportunities generate in the esports market. Some of the most common are:
Competitions: We find an ecosystem of teams, players, prizes, tokens, and transfers.
Marketing: Sponsors and advertisers can take advantage of the growing esports audience to promote their products and services and implement other eSports Marketing Strategies tags. It includes sponsorships of teams and competitions and advertising on online platforms and during live events.
Ticket Sales: Esports event organizers can generate revenue through ticket sales for live events.
Merchandising: Esports teams and brands can generate revenue by selling branded merchandise, such as jerseys, hats, and other merchandise.
Broadcast rights: Event organizers and online streaming platforms can generate revenue by selling broadcast rights to esports events and competitions.
Games and content: Game developers and online content creators can generate income by selling esports-related games and content.
Consulting Services: Companies may offer consulting services to help esports organizations develop business strategies, attract sponsors, and improve their online presence.
Gaming Lounges: Companies can create places for gamers to meet and play together. Whether it's a coffee shop or an entertainment center. These places can offer additional services such as food, drink, training, and gaming accessories.
Academy: Through university agreements, new talents, online training centers, etc.
Conclusion:
Technological advances have allowed the user experience to resemble real life. In addition, advanced Internet services solve connectivity problems and allow users and viewers to immerse themselves in the game without interruptions.
Its operation is very simple: each esport has its own rules, and they have access to different devices and platforms online or offline.