The best applications to record conversations for iOS and Android offers what others don't.
They allow you to save in different formats, export to cloud services, and record phone calls.
Let's be clear: there are many applications to record meetings and interviews. Some even allow you to mark important parts of the recordings.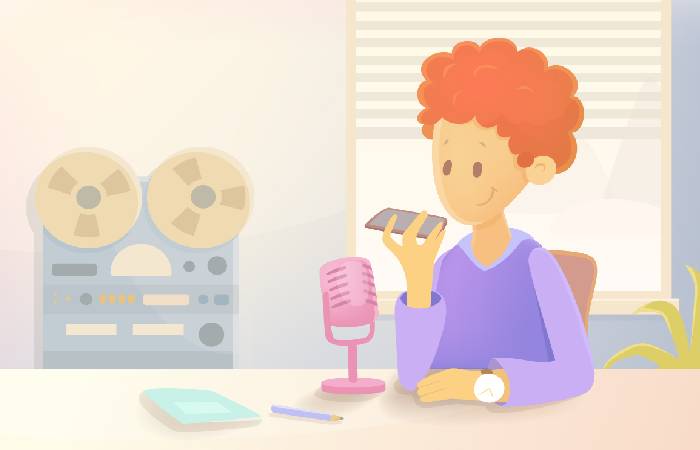 For example, If you are recording a conference call and the presenter is talking about things that don't interest you.
Once you get to the exciting part, you can tap your iPhone screen to add a bookmark.
Five minutes later, he repeats nonsense. It's time to tap the screen again to add another exit marker.
The app will start with the interesting parts instead of making you listen to the whole session when you listen.
You can use this app to send the complete recordings to Dropbox or Google Drive.
Marked audio tracks are saved as individual .m4a files, although the entire recording is also available.
In addition, you can classify the recordings by project folders.
Conclusion: If you record a lot of audio, some apps can save you a lot of time and frustration.
Call recording – ACR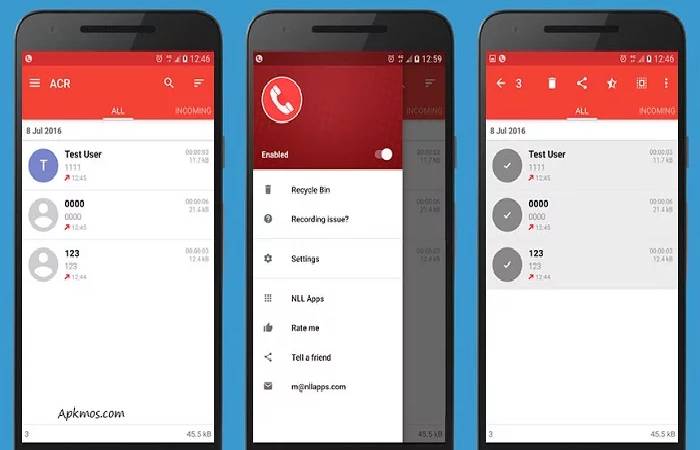 Call recording – ACR is a handy call recording app that automatically starts recording when you receive a call (ACR stands for "Automatic Call Recording).
It also gives you, among other things, the ability to save recordings in the cloud (Google Drive, OneDrive, Dropbox, WebDAV, FTP, WebHooks, email), add bookmarks, and protect them with a password.
The application is free, which means that from time to time, you will get an ad.
If you prefer not to have advertising, you will have to pay € 1.99 for the premium version.
Call Recorder – Cube ACR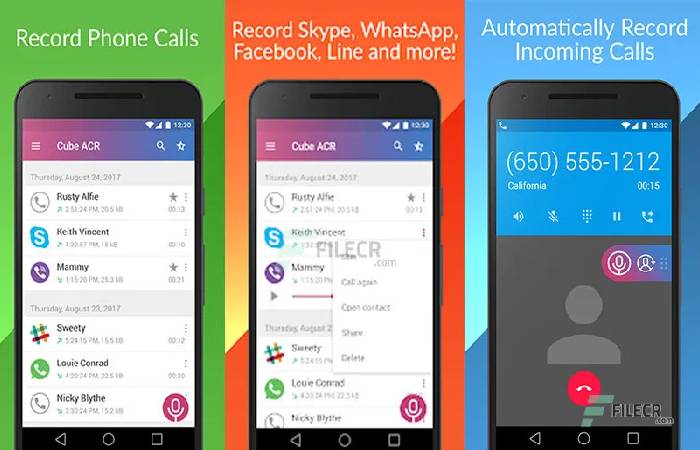 Call Recorder – Cube ACR is one of the few apps that can record conversations through VoIP services (voice over Internet protocol), Hangouts (limited time), WhatsApp, Skype, Viber, Facebook, Line, Slack, Telegram, among others.
This feature doesn't work on all devices, so install and test the app first.
This application differs from the others in another way, as it has no ads, making it accessible.
Voice Record Pro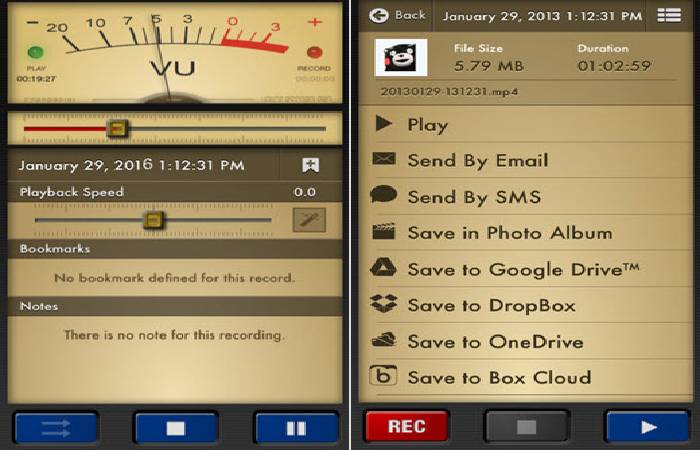 An excellent audio recording app for iOS is Voice Record Pro (free, but you can pay € 2.99 for the ad-free version), ideal for storing audio and music.
You can record in numerous formats (including MP3 and WAV) and share your files on Google Drive, Dropbox, OneDrive, Box, and SoundCloud.
This app also has a bookmarks function.
Easy Voice Recorder Pro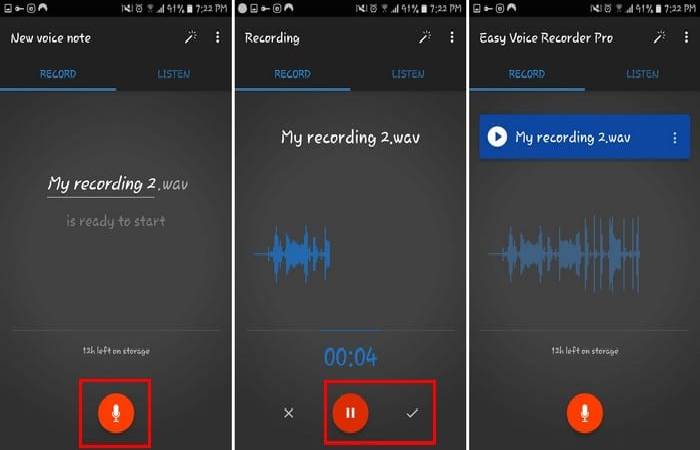 For Android users, Easy Voice Recorder Pro (€ 3.99) is an excellent quality option that allows you to record in multiple formats, increase the input volume and automatically skip the moments of silence.
However, the free version will be more than enough for many users, and now, they do not expect advanced features such as dialers or recording phone calls.
The free version is perfect for simply recording the microphone's sound and clearly showing the incoming signal.
Among other things, you have the option to set the recorded audio as a ringtone.
TapeACall – best applications to record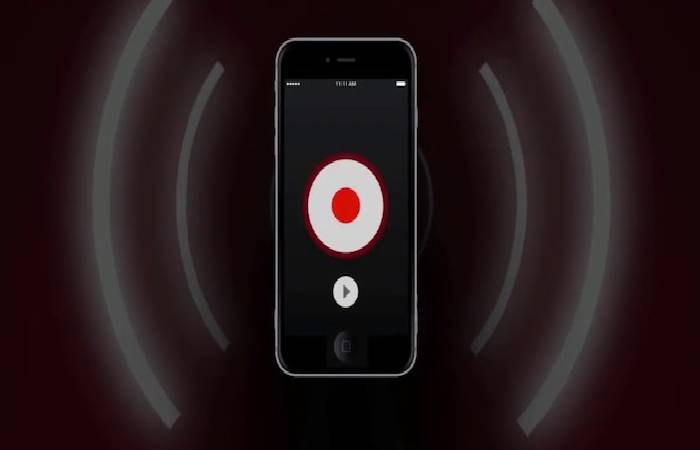 Unfortunately, none of the three mentioned apps for recording phone calls work. If this is your primary goal, try TapeACall Pro ($ 10 per year).
You will be able to record an unlimited number of incoming and outgoing calls without having to pay extra per call or per minute as other similar applications do.
It would be best if you rolled out a couple of improvements in the configuration, and you have to bear in mind that your calls will be stored on a server.
You can download them to your iPhone. Fortunately, the processing does not take long.
Call Recorder – best applications to record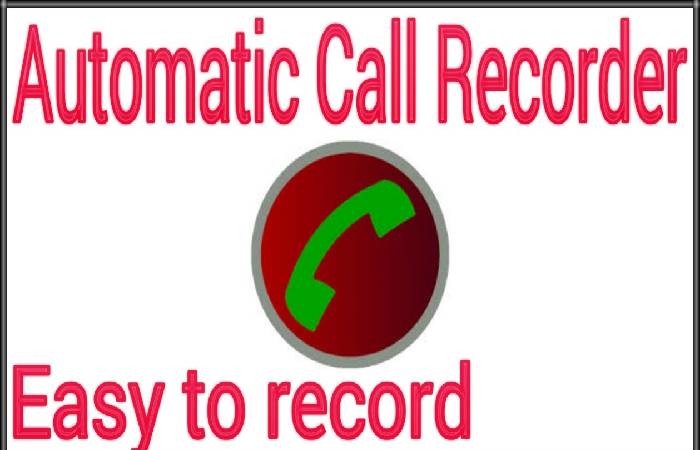 Don't be confused with the other app of the same name on this list.
Call Recorder for Android is a good application that allows you to save recordings in Dropbox and Google Drive.
In addition, you can protect access to the app and recordings with a PIN code.
This is the most popular phone call recording app.
Call Recorder is completely free and can record your conversations in high quality without too much configuration.
It is a beautiful app without ads, although you can make internal purchases to support its creators and upgrade to the Pro version.
You may also like: Best Bluetooth Headphone Adapters For Wireless Listening