Do you work as a freelancer, and are you looking for a bank account with low commissions? Then, you should look at the Business account offered by N26: it opens online and is managed through your smartphone. With it, you can receive payments from your customers and pay the expenses derived from your business.
N26 Business Account Features
Online banks appeared as a cheaper alternative to traditional entities. Little by little, they have been gaining ground in personal banking, and now many clients turn to them also in the professional field. N26 Business accounts stand out for how easy they are to use and how low their commissions are.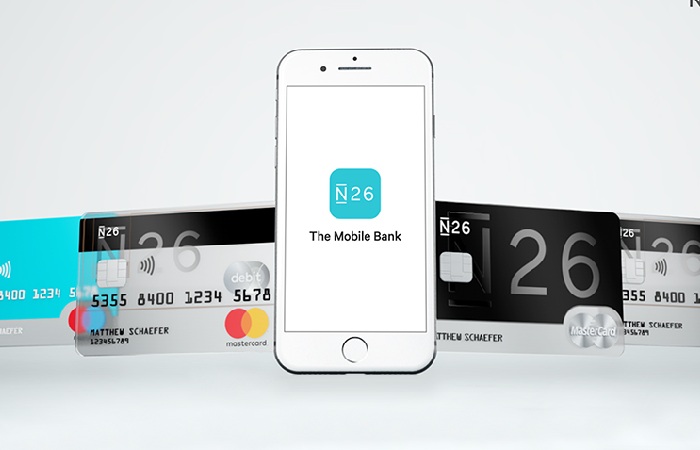 Pros and Cons of N26 Business Account
Pros:
Payment plans have a cashback program on the money you spend with your card
N26 has a banking license and your money will be protected by the German Deposit Guarantee Fund
The account has a Spanish IBAN that you can use to direct debit payments and receive transfers
You and Metal plans incorporate travel insurance
Cons:
Payment plans require a one-year permanence commitment.
The account is aimed only at freelancers. You can't open an account in your company's name, or get multiple cards for your employees.
If you already have a personal account, you must close it before opening a Business.
It only supports a single currency.
The N26 account is managed via mobile
One of the reasons why N26 offers such competitive rates is because they do not have physical offices and all the paperwork is done through the Internet. The account is managed from an app and you can send money or check your balance at any time and quickly.
If you need assistance, the support team is available via chat. Payment accounts are also available by telephone support.
International N26 transfers
The N26 app integrates money transfers with currency exchange abroad. With N26, you can save a lot of money by avoiding the abusive commissions of traditional banking when converting currency.
The collaboration between N26 and WISE saves a lot of money for companies or freelancers who need to invoice a foreign customer. That WISE uses the real exchange rate that you can consult on Google for currency exchange without extra costs in the exchange rate.
Account expenditure statistics
You can access a list of your monthly expenses from the app and from the web. To make it easier for you to keep track of your accounting, they are sorted by categories. You can assign labels to each charge to make it easier to identify them. They also allow you to download excerpts in PDF or CSV format.
Sub-accounts and shared spaces
To better organize your business finances, N26 paid Business accounts to give you the option to open sub-accounts. So you can separate the money you want to save from the one you will use to pay, for example, to your suppliers.
You can have up to 10 simultaneous sub-accounts open and even share them with other N26 users.
Immediate transfers
Wise allows you to receive immediate transfers within the SEPA zone for free. And it is also possible to send money by this means and under the same conditions to anyone with an account in N26.
The N26 Business Card
A debit card accompanies the N26 Business account. Although in the payment plans, they give you the option to request another extra. It belongs to the MasterCard network and is valid worldwide.
You have complete control over it through the N26 app. You can temporarily or permanently block it and change your PIN. And also, you can use a virtual card to pay online or in physical stores that accept Google Pay and Apple Pay.
As long as you pay with it they will refund you 0.1%. If you are a customer of the Metal plan, the cashback amounts to 0.5%.
Secure 3D protection
NFC Contactless
Up to 8 free withdrawals
Different designs to choose from in premium plans
| | | | |
| --- | --- | --- | --- |
| | Revolut | WISE | N26 |
| Net | Visa | MasterCard / Visa | MasterCard |
| Monthly fee | Free | No fee | Free |
| Price extra cards | 4.99GBP | 3GBP | 10 |
| ATM withdrawals | 2% | 0.5GBP + 1.75% (2 free per month up to £200) | 1.7% (foreign) |
| Currency exchange fee | 0.4 + 1% over the weekend | 0.24% to 3.69% | Free |
| Exchange rate | Interbank | Interbank | MasterCard |
| Daily withdrawal limit | 3,000GBP (or equivalent) | 1,500GBP | 2.500 |
What security does the N26 Business account offer?
N26 is a German bank licensed to provide its services in the European Union. The German Deposit Guarantee Fund will protect the money you have deposited in your account.
In addition, it is attached to your smartphone to prevent third parties from accessing your money in your account. And it can only be linked to a single device at a time. To access it, you must identify yourself with a password, with your fingerprint or through the facial recognition system.
When you make a transfer or any operation with the debit card, you will be asked for a confirmation PIN. And you'll receive a push notification on your phone in real-time. You can also block the card from your app, set spending limits, and restrict overseas operations.
Multi-currency Account
If you need a business account where you can receive money from abroad, the N26 Business account allows you to bill your customers in different currencies. The Multi-Currency Account allows you to have local account data from the UK, Eurozone, US, Australia, New Zealand, Singapore, Romania, Canada, Hungary and Turkey. Thus, they can make a transfer to you as if they were doing it to a bank in the same country. You can also use these bank details to manage payments and direct debit invoices.
It has a free API that you can incorporate into your website to charge your customers. The bulk payments feature will make your life easier if you have employees or need to pay many suppliers simultaneously. You can send money to up to 1,000 beneficiaries at once.
Another great advantage if you have an employee company is a possibility of getting debit cards associated with your account. You can determine each limit and monitor the expenses from the control panel.