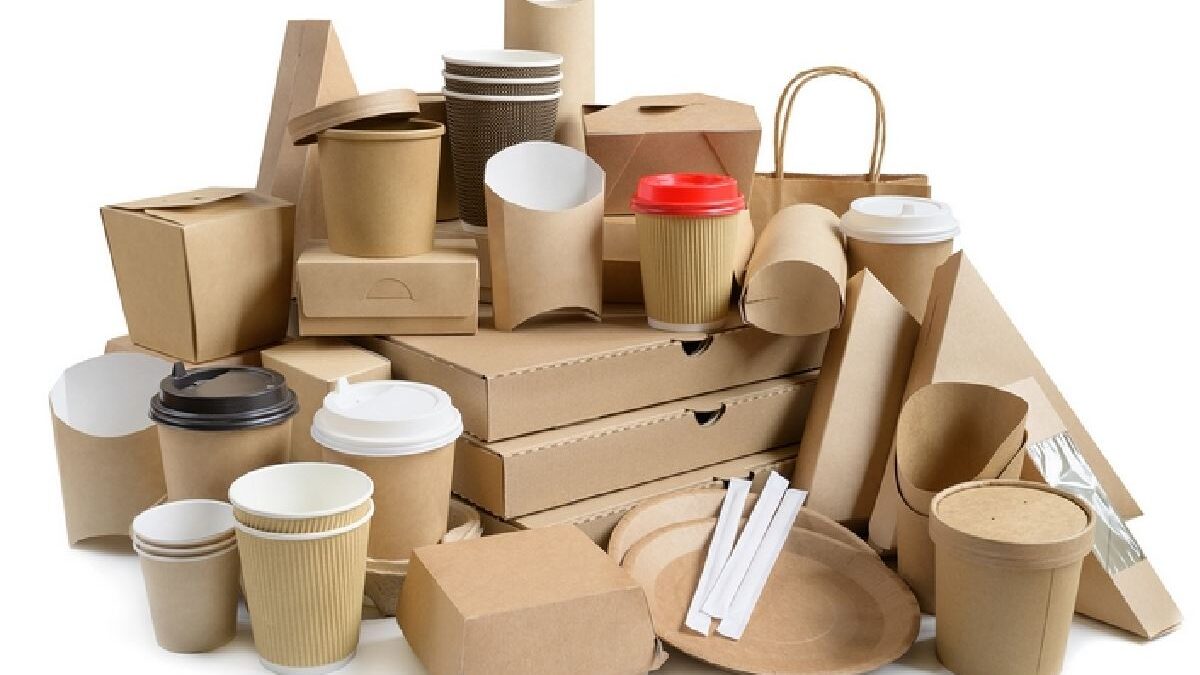 What Packaging Should My Business Use For Food Packaging?

techsupport, 6 months ago
0
3 min

read
189
There's more to your product than the contents – the packaging you choose can have a huge impact on your customer's choices. For example, if your branding is strong and stands out from the rest, you're more likely to get noticed on a supermarket shelf or picked out in a crowd. Recently, the packaging that your company chooses is also becoming important as more of us try to reduce our carbon footprint, and the damage we're doing to the planet. When it comes to your food packaging supplies, there are a few factors to keep in mind which we'll look at in more detail below.
Why does food packaging matter?
The packaging that you use for the food you sell can have an impact on the planet. A lot of food packaging ends up as litter so choosing sustainable and biodegradable packaging is a must. The packaging that you use for food items should look attractive to your customers, especially if you're selling them in a supermarket – the branding, colours, and graphics that you use can draw attention, and be used as a way of marketing your brand. If you choose to use environmentally friendly packaging for your products, you're more likely to attract like-minded customers, which can give you a boost when it comes to sales and reputation.
Environmental impacts
Food waste and litter can have a huge impact on the environment around us and can contribute to global warming. When waste is not disposed of correctly, it can end up destroying habitats and can result in harm to animals that live around us. If plastic is not disposed of, chemicals can seep out of the product and into the soil, causing a detrimental knock-on effect. As well as this, litter can mount up in landfill sites, which are one of the biggest contributors to harmful gases. To make a change for the better – you should improve your packaging! Here's how.
Paper and cardboard
These materials are both biodegradable. They can be used in products like food trays, boxes, and coffee cups. They're strong, so you don't have to worry about whether they can hold a product – they are incredibly versatile, so you can use these materials for whatever you need! If you're worried about branding, paper and cardboard can be printed on easily, so you can still spread the word about your business. Products can be recycled, so you can reduce your impact on the planet, and reduce litter ending up in landfill sites.
Biodegradable
Choose packaging that is biodegradable. These products break down back into the earth – as they are made from natural materials, they won't cause any harm to the environment if they aren't disposed of correctly. Thankfully, as many more of us are making the change to be more sustainable, products are advancing so your packaging can benefit. There are a few different materials that you can use to help you become more eco-friendly, like packaging that has been made from recycled plastic, with allows us to conserve resources, and glassine packaging, which is a glossy paper that's made from wood pulp – it looks luxurious and is all-natural. There are so many types of sustainable packaging on the market, you just have to find the perfect solution for your company.
Easy to use on the go
Away from the type of material you should use, you also need to think about whether your packaging is functional for your customers. If you sell takeaway food, you'll need to choose a product that allows your customers to eat on the go. The design needs to be simple to open and carry on the go and compact enough to store. You can enhance your design with tabs to help customers open the product, and even include cutlery in your packaging if necessary. Make your packaging as functional as possible, and more customers will choose your brand to eat on the go!
Related posts