Have you been considering buying a foreign property in a resort during a long time? Seize the moment! The collapse of the lira made investing in real estate in Turkey extremely profitable. Hurry up to close the deal, saving decent money and simultaneously applying for Turkish citizenship by investment! If you want to find apartments for sale in Antalya, Izmir, Oba, or any other city, go over to the Turk. Estate website to check out their offers.
Popularity of Turkish property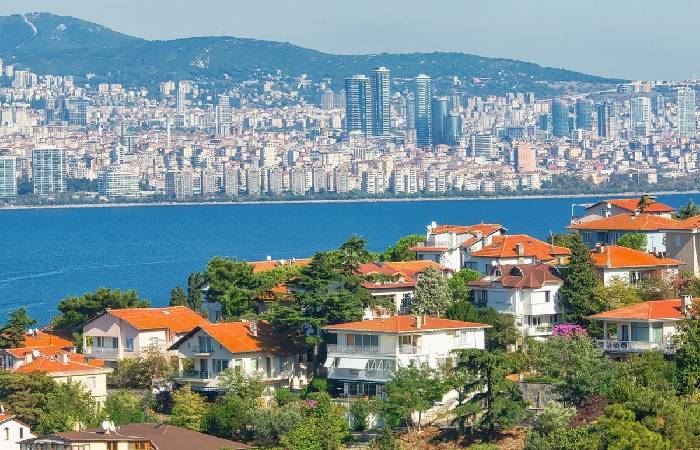 Property sales to foreigners jumped by almost 50% in November 2021, reaching an all-time high. The main reason is the depreciation of the lira, which made the purchase of housing in Turkey much more profitable for foreigners who pay in foreign currency.
Local buyers are not far behind, viewing housing as a hedge against runaway inflation. Decrease in rates on mortgage loans of state-owned banks also has a positive impact on domestic demand.
On Monday 13 December 2021, the lira fell to a record low of 14,99 against the US dollar, almost halving over 12 months.
The very next day, the lira regained some positions, reaching a level of 14,4 per dollar. But this result is still more than 40% lower than the rate at the beginning of September 2021.
Ultimately, Turkey's national currency turned out to be one of the weakest in the world in 2021. The actions of the authorities also led to a downgrade of the country's credit rating by analysts from the consulting company Standard & Poor's.
But the fall in the currency proved to be a boon on the housing market. According to the Turkish National Statistical Institute (Türkiye İstatistik Kurumu Başkanlığı; TÜİK), sales of residential property to foreigners reached a record monthly level in November 2021, with sales over the 11 months YTD reaching the highest level on record.
November record
According to TÜİK experts, sales to foreign buyers jumped by 48,4% in November compared to the same period last year. 7,363 properties sold to foreigners in November 2021 – the highest monthly result since data collection began in 2013. The figure exceeded the previous record (6,630 properties sold) set in September 2021.
The bulk of foreign buyers were citizens of Iran. Iraqis and Russians follow, including numerous applicants for Turkish passports and citizenship through investment.
According to experts of the Association for the Promotion of Turkish Real Estate Abroad (Gayrimenkul Yurt Dışı Tanıtım Derneği; GİGDER), the inflow of foreign currency into the economy through the sale of housing to foreign buyers during 11 months of 2021 amounted to about USD 8,5 billion. The indicator, recorded during the period from January to November inclusive, exceeded the earlier annual forecast of USD 7,5 billion.
According to GİGDER calculations, foreigners spent an average of more than USD 196,000 to close a single Turkish housing transaction between July and September 2021, slightly below the USD 250,000 set for participants in the economic citizenship program. However, program rules do not prohibit an applicant from purchasing multiple assets, bringing the total investment to a needed sum.
Popular locations and geography of demand
The most popular destination among foreigners looking to buy property in Turkey in November 2021 was Istanbul, where foreign investors bought 2,922 villas and apartments. This is followed by the southern resort of Antalya and the capital Ankara. Moreover, housing sales in Antalya to foreigners for the first time exceeded the threshold of 10,000 units in 11 months, reaching the level of 10,557 closed transactions.
Iranians were the most active buyers between January and November, closing 8,594 deals.
Iraqis and Russians followed with 7,622 and 4,494 transactions, respectively.
The Afghans bought 2,508 properties.
The Germans and Americans bought 2,062 and 1,265, respectively.
The total number of sales to local and foreign buyers in November 2021 increased by as much as 59% compared to the same period last year, reaching 178,814 transactions. But over the 11 months, total sales fell 9,2% year-on-year to 1,26 million units.
Official data further showed that in November 2021, mortgage sales rose 61% year-on-year to 39,366 transactions (22% of total mortgage transactions over the 11 months). All the same cheap mortgages led to an 11,2% year-on-year increase in total sales in 2020 when almost 1,5 million deals were closed.
Foreigners purchased about 40,812 properties during 2020 (down 10,3% compared to 45,483 properties sold to foreign investors in 2019). This decline is quite modest, given the introduction of severe restrictions on cross-border movements associated with the pandemic.
Turkish citizenship by investing in real estate
The Turkish Citizenship by Investment Program, launched in 2016, allows foreign investors to obtain a second passport within three to six months in exchange for large capital investments in the purchase of real estate in Turkey, government bonds, starting a business, etc. Beneficiaries are prohibited from withdrawing from investments within three years from the date of acquisition of economic citizenship. The financial terms are as follows:
Acquisition of real estate in Turkey worth at least USD 250,000.
Investing in the purchase of government bonds from USD 500,000.
Establishment of a company employing at least 50 local specialists.
Depositing USD 500,000 into a Turkish bank.
Contribution of at least USD 500,000 to the business.
Investment of at least USD 500,000 in shares of a housing investment fund/venture capital investment fund.
Real estate in Turkey
Today there are extremely favourable conditions for the profitable purchase of Turkish real estate. If you are planning to make such a deal, simultaneously applying for economic citizenship.
Moreover, do not forget to enlist the support of experts. Keep in mind the need to invest in a foreign country and go through a lot of procedures to obtain the desired second passport. It seems to be better to trust intermediaries who know the country better and can easily find a suitable house or villa. Of course, this is appropriate when the intermediary itself is active and reliable. You will need assistance and the Turk.Estate specialists will be ready to offer it to you. Visit the website and check out the best offers on the market.