With the number of Instagram users growing by the day, both B2C and B2B marketers are flocking to the platform and attempting to capitalize on it.
However, even as new marketing strategies are used, the increasing competition makes things even more difficult.
What's worse, everyone is feeling a little overwhelmed by this unexpected rush to the platform.
We've seen some of the most interesting campaigns run across the channel, as well as some that are so awful that viewers are left asking why the brand exists at all. Analytics are being entirely ignored by marketers as they struggle to create a footprint on the platform for their brand.
If you prioritize Instagram interaction, you must understand how you can use them to your advantages, and we are here to guide you use the right metrics.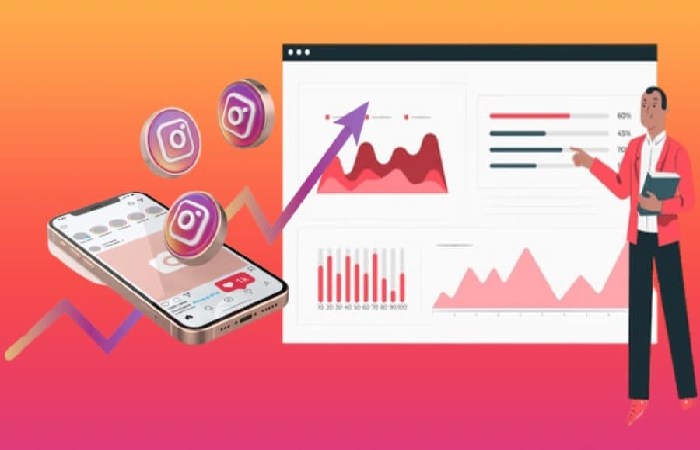 1: Comments Per Post
Likes on Instagram are nice, but when it comes to interaction, comments are more valuable.
It simply takes a second to touch the 'like' button, but it takes effort and thought to type out a comment. When someone leaves a comment, it means you've piqued their attention and made an emotional connection with them.
However, the amount of comments you receive is a crucial measure to monitor.
Keep a watch on your average to see if it rises or falls. If your typical number of comments has decreased, try to figure out why your audience isn't as interested as it once was.
It's also a good idea to keep track of which of your posts receives the most feedback.
2: Engagement Per Follower
While it may be tempting to compare your Instagram performance to that of the large brands, you shouldn't do so unless your audience size is comparable.
Why?
Because brands with millions of followers should be getting tens of thousands of likes on their posts.
However, if you only have a few thousand followers, you're not as likely to achieve similar overall outcomes, but that doesn't mean you're not doing everything right.
3: Follower Growth Rate
A large number of followers might raise your ego and lend legitimacy to your company, but it doesn't necessarily indicate the health of your marketing efforts or Instagram strategy.
Your follower growth rate, on the other hand, can help you determine whether your company is increasing its reach and attracting new customers.
In other words, when analyzing your Instagram effectiveness, the manner your follower count changes is often more relevant than the actual number of followers.
4: Instagram Insights
This Instagram app's native analytics tool gives information on your account's followers, performance, including interaction, reach, and Instagram advertisements. This will help you attract and purchase instagram followers who are genuinely interested in your content and are more likely to engage with your posts.
Although Insights is a fantastic free Instagram analytics tool, it might not be the finest Instagram analytics app for professional social marketers.
You'll need to look into other Instagram analytics tools if you want more robust, longer-term tracking, or if you want to export your data for a social media report.
5: Engaged Hashtags
While Instagram's capricious algorithm can wreak havoc on your content strategy, hashtags have proven to be one of the most consistent strategies to maintain momentum.
You can help keep reach and engagement in check by selecting hashtags that are relevant to your sector or what your audience is looking for.
Instagram users can use up to 30 hashtags for each post, but be sure to use that quota effectively by conducting research and learning from past results. When it comes to hashtags, you might shocked how frequently less is more.
6: Referral Traffic
Referral traffic refers to visitors who arrive at your site via links from other websites rather than through a search engine.
When someone comes to your site via social media or a link, Google Analytics considers it as a referral.
Depending on the type of action you want your followers to do after seeing your post, connecting out to a website's unique product page, landing page, or even just the home page is a typical approach for social media posts.
7: Clickthroughs
The fact that most businesses can only include the link in the bio is one of the challenges they encounter while using Instagram.
Measuring the success of your advertising would be exceedingly tough if you simply dropped a general link to your website.
To calculate clickthroughs from your Instagram profile, use a trackable URL in your bio instead.
When putting up your Instagram advertisements, take the same CTA you choose should be campaign-specific and measurable.
Track It Right!
The number of time people spends engaging with your material in relation to the number of people that follow you on social media.
Once you grasp a good understanding on how these metrics perform, you can understand which ones will be more beneficial to track and which ones should be put to your back pocket.
So, if you need more details, don't shy away from asking us in the Q&A column.
Related searches:
[how to measure instagram]
[new instagram metrics]
[instagram metrics]
[how to calculate reach rate on instagram]
[reach rate]
[track your performance instagram]
[instagram engagement metrics]
[ig metrics]
[how to measure success on instagram]
[how to measure instagram]
[new instagram metrics]
[calculate instagram reach]
[instagram performance metrics]
[how to calculate reach on instagram]
[instagram kpi]
[instagram metrics to track]
[how to calculate total reach on instagram]
[how is reach calculated on instagram]
[how to calculate instagram reach]
[how to measure instagram]
[new instagram metrics]
[metrics on instagram]
[most important instagram metrics]
[instagram kpis]
[important instagram metrics]
[instagram measures]
[instagram evaluation]
[instagram performance]
[what does accounts reached mean on instagram]
[social media metrics instagram]
[instagram kpi metrics]
[how to estimate impressions on instagram]
[good instagram growth rate]
[what is a good reach rate on instagram]
[how to measure instagram]
[new instagram metrics]