PayPal is one of the most well-known secure payments over the Internet, but it is not the only one. If you are looking for an alternative to PayPal, you will find 9 systems here that can easily be implemented in your company and under exciting conditions.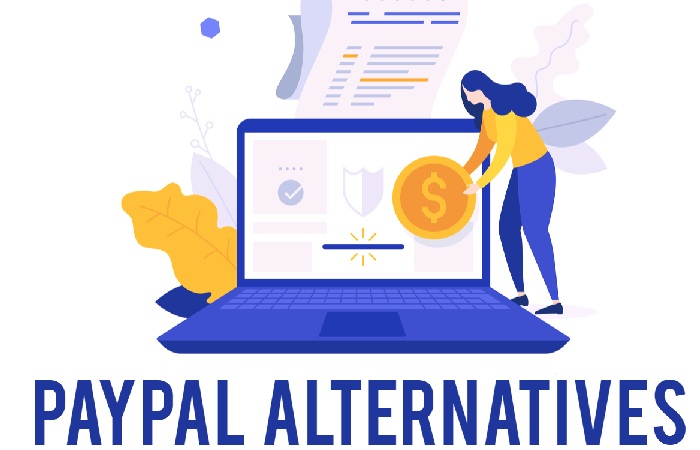 Google Wallet
One of the alternatives to PayPal is Google's electronic payment service. You can integrate it into your online stores and use it to charge transactions in physical establishments. The customer uses it with their credit or debit cards, synchronizing them with their account and using their account data to pay.
It greatly simplifies the payment process
You can allow customers to pay using their mobile on a contactless terminal
Using this service to manage your collections is free, both for you and your customers
Google is a well-known brand that is trusted by millions of users
Masterpass
It is an electronic payment created by MasterCard, which allows you to pay without revealing your card details. These are linked to the Masterpass account, and the payment is made with the user ID and password. In addition to being more secure, it saves time because it prevents the customer from typing all the numbers on their card every time they pay online.
It can be used with other cards, not just MasterCard
It allows to have several linked cards, and the client chooses which one he wants the purchase to be loaded
It is possible to use it to pay in contactless terminals in physical stores
Not a very popular means of payment
Wise API
Wise is one of the alternatives to PayPal. In addition to offering you international transfers and an account with local account data from several countries, it has a free API that you can use to manage collections in your online businesses. Implementing it in the functions of your company is simple, thanks to the detailed documentation and the step-by-step guide they offer on their website to integrate with their API.
You can receive and send money in more than 50 currencies and convert it from one to another according to the average market exchange rate
Very low and transparent fees for sending money internationally thanks to the innovative system used by Wise to avoid the costs of international transfers via SWIFT.
You can save the money in your Wise account, send it to bank accounts in more than 80 countries, or spend it using the associated MasterCard
Wise's open API (Application Programming Interface) allows you to connect payments made in your online store to be made automatically through Wise.
Braintree
Braintree is an electronic payment management system that belongs to PayPal. You can integrate it into your online business, whatever its size, and use it to charge your customers. The use of its API is free, so you can incorporate a payment gateway without having to invest money.
It is designed for business use, not for sending money between individuals
Accept payments with the most popular cards, Apple Pay, Google Pay and PayPal
The commissions for each operation are  0.30 + 1.9% of the amount
You can receive payments in more than 130 currencies
You are charged an extra 1% fee on payments made with cards from outside the European Economic Area
Amazon Pay
Amazon Pay is another alternative to PayPal, allowing customers to pay in your online store using their Amazon account. You can integrate it into your online businesses using its free API and benefit from the trust the Amazon brand generates among consumers.
The commission per trade is  0.35 + 3.4% if the monthly payment volume is less than  2,500
Currency conversions are made at an exchange rate with a surcharge of 2.5%
It has a multi-currency function that allows you to display prices in the buyer's local currency
Skrill
Skrill is an e wallet that has been on the market since 2001, although it was initially known as Money Bookers. You can integrate it into your online business, so customers pay you from their Skrill accounts or credit or debit cards.
It can be used to send money between individuals, from one Skrill account to another
Currency exchanges are associated with a surcharge of 3.99%
You can receive and manage payments in more than 40 currencies
The commission for withdrawing money to your bank account is  5.50
They give you the possibility to convert part of your balance to cryptocurrencies
Apple Pay
Implementing the Apple Pay service on your website is entirely free. Its API is very flexible and allows you to incorporate buttons of different types or a simplified express checkout method. Your customers can pay you by linking their credit or debit cards or depositing their balance into the app. It is one of the alternatives to PayPal that has been gaining popularity recently due to the large number of users who recognize and trust the Apple brand.
Payments are managed by the collection gateway of the network that issues your customer's card
Moreover, you can receive payments in physical stores with a common contactless terminal. The customer pays by bringing their iPhone or Apple Watch closer
Developer documentation is very detailed and easy to follow
Stripe
Stripe is a payment platform that stands out as an alternative to PayPal, offering you many customization options. Thanks to its many libraries, you can easily integrate it into web or mobile applications.
You can use it to make card collections by bank transfer and also through Apple Pay and Google Wallet
Allows you to manage payments for subscriptions in a simple way
Use 3D secure to verify the identity of your customers
The commission for card payments is  0.25 + 1.4% of the amount
You can receive payments from foreign cards. Moreover, the fee applied to you is  0.25 + 2.9% of the value of the transaction
The exchange rate used when converting between currencies carries a surcharge of 2%
Payoneer
In addition to integrating it into your online business, it also allows you to receive payments from platforms such as Airbnb, Fiver or Upwork in a comfortable way. You can keep the funds sent to you by your customers in your Payoneer balance or transfer them to a bank account.
Payoneer is one of the most popular alternatives to PayPal used by small businesses, especially in the United States. Payoneer's integration with other services like Wise allows you to get the benefits of different platforms in the same place.
The fee for receiving payments via credit or debit card is 3%
Converting money to another currency carries a 0.5% fee
You can send payments to other Payoneer accounts without paying anything
The price for transferring money from your balance to your bank account is 1.5 per move. If your bank account is in a currency other than your Payoneer balance, you are charged a 2% surcharge when converting the currency