The digital transformation of companies is not based only on having a website and using social networks. The digitization of a company goes much further, and a fundamental part is the use of new technology to automate tasks and organize and manage all internal processes more efficiently with the use of technological advances in recent years, such as enterprise resource planning software, also called ERP for its acronym in English Enterprise Resource Planning.
What is an ERP?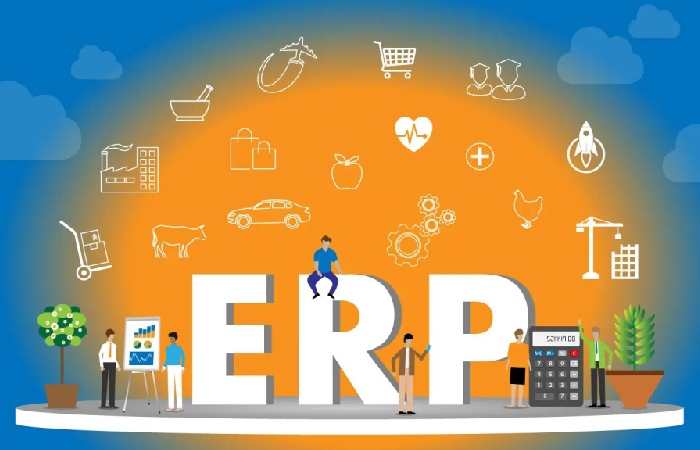 The easiest way to define ERP is to think about all the essential business processes needed to run a company: finance, human resources, manufacturing, supply chain, services, procurement, etc.
At its most basic level, an ERP helps to manage all of these processes in one integrated system efficiently. However, today's ERP systems are anything but basic and bear little resemblance to the ERPs of decades ago. Now they are delivered via the cloud and use the latest technologies, such as artificial intelligence (AI) and machine learning, to provide intelligent automation, greater efficiency, and instant insights across the enterprise.
Modern ERP software also connects internal operations with trading partners and networks worldwide, giving companies the collaboration, agility, and speed they need to stay competitive today.
What are ERPs for?
ERPs, or enterprise resource planning software, can assist managers in reallocating human and financial resources or in developing more effective core business processes that reduce costs without compromising on performance or quality.
When it comes to cooperation and planning, an ERP is also useful. Employees can compare vendor purchase orders, check detailed views of current inventory and customer orders, and anticipate future demand, among other things. They can then adapt as necessary to prevent issues.
ERP software also improves communication and collaboration because workers can check other departments' statuses to guide their decisions.
As a comprehensive data source, an ERP system also provides a host of reports and analytics that can make a difference to the business. Converting large amounts of information into tables and graphs that clearly illustrate trends and help model possible outcomes is an ERP capability that executives find invaluable.
How does an ERP work?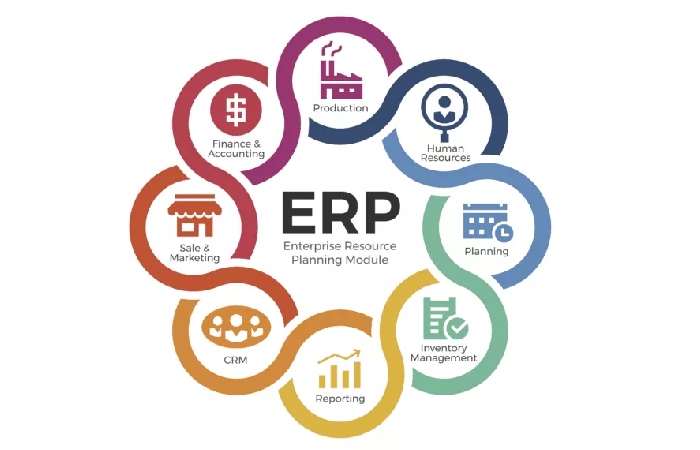 An ERP system comprises integrated modules or business applications that communicate with each other and share a common database.
Each ERP module typically focuses on one business area, but they work together using the same data to meet the needs of the business. Finance, accounting, human resources, sales, procurement, logistics, and supply chain are popular starting points. Companies can choose the module they want and add and scale it as needed.
ERP systems also support industry-specific requirements, either as part of the system's core functionality or through application extensions that integrate seamlessly with the suite.
Most common ERP modules
Finance module
sales module
HR module
Manufacturing Module
Logistics and supply management module
Sourcing and Procurement Modules
service module
9 Important Benefits that ERPs Provide to Businesses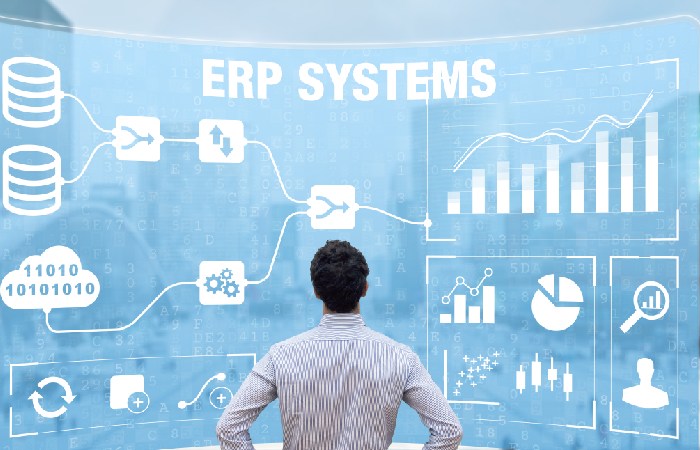 1 Cost savings:
ERP systems' most terrific value proposition is that they can save an organization money in many ways. First, by automating many simple and repetitive tasks, you minimize errors and the need to add employees as your business grows.
2 Workflow Visibility
Enterprise resource planning software, or ERPs, can help managers reassign financial and human resources or create more efficient core company operations that save costs without sacrificing functionality or quality.
An ERP is also helpful for planning and collaboration. Among other things, employees can compare vendor purchase orders, look at detailed views of the existing inventory and customer orders, and forecast future demand. Then, they can modify as required to avoid problems.
3 Reports and analysis
Data is only helpful if companies can analyze and understand it; an ERP helps achieve this. The best ERPs have impressive reporting and analytics tools that allow users to track KPIs and display any metrics or comparisons they want.
4 Business insights and intelligence
ERPs are able to access real-time data from across the enterprise, which allows these systems to identify important trends and offer insightful business information. Organizational leaders make better decisions as a result of having simple access to all pertinent facts.
5 Data security and conformance with regulations
Financial reporting standards and government and industry-specific data security regulations change frequently, and an ERP can help a business stay secure and compliant.
6 Risk management
ERP technology reduces risk in several ways. For example, granular access control and defined approval workflows can strengthen financial management and reduce fraud. Plus, more accurate data prevents errors that could lead to lost sales or penalties.
 7 Data security
ERP providers take security precautions since they are aware that your system contains sensitive and important data. Due diligence is now more crucial than ever due to the volume and size of cyberattacks.
8 Collaboration
Employees are more effective and productive when they work together. ERP solutions make it easy to share information, such as purchase orders, contracts, and customer service records, between teams. Break down walls between departments by giving employees convenient access to real-time data on related business functions.
9 Flexibility
While ERP software helps businesses follow best practices, it also offers the flexibility to support unique goals and processes. For example, the system allows administrators to develop company-specific workflows and create important automatic reports for different departments and executives.
The best ERP that you can currently hire
Microsoft Dynamics 365
Sage X3
SAP BusinessOne
Oracle
How to implement an ERP in the company?
Correctly implementing an ERP in the company to get the most out of it is not easy. That is why there are Microsoft or Sage partner companies, among other ERPs, which can help you not only in the implementation but also in knowing exactly which ERPs or modules are the ones that suit you.