If you want to turn your home into a smart home, one of the essential devices to automate your home is the smart lock. This article of Tech Support Reviews explains what a smart lock is, what electronic locks exist on the market, and how they work.
What is a Smart Lock?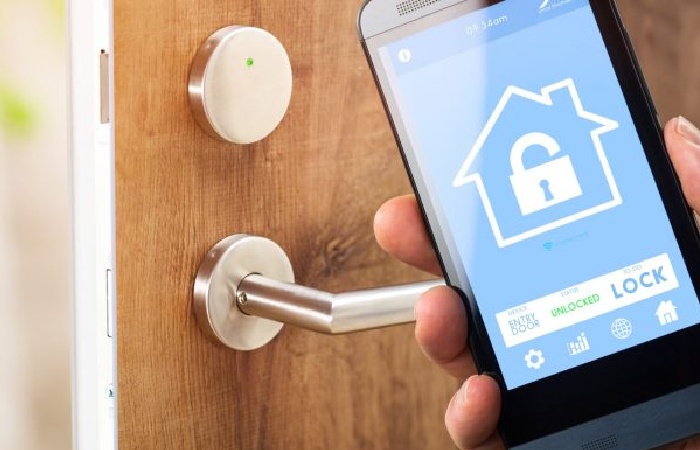 A smart lock is an electronic lock that, installed in the cylinder of the front door to your home, allows you to open the door beyond opening it with the keys. The smart lock is the evolution of the traditional system for opening doors with a key by other more technological systems, such as opening with a mobile phone.
In addition to opening the door, these electronic locks can perform more actions, such as automatic closing, door locking or alarms.
However, it depends on the type of lock and its functionalities.
All this is to improve the day-to-day life of people with increasingly intelligent, simple and secure systems.
Smart locks: uses and characteristics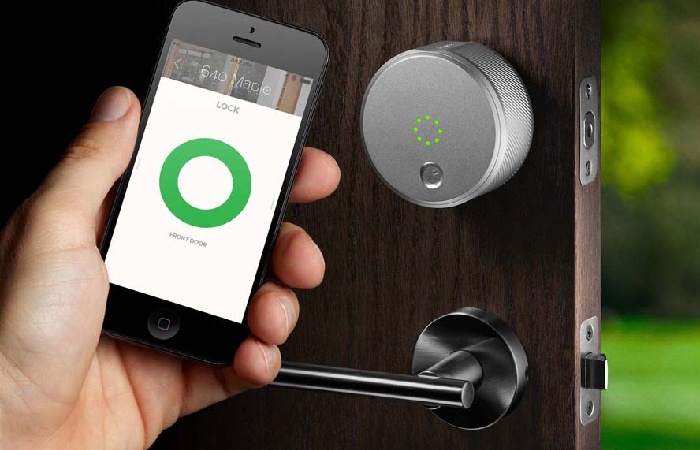 The security of your home is essential for you and your family, so take the appropriate measures with the support of the most effective tools. That's why we show you everything you need to know before you buy and present some suggestions for good brands based on their general market sales.
They are a locking system that opens or closes the space intended to protect. Some use remote controls, fingerprints, passwords or mobile applications.
If you want to install it at the door of your home or business, some models come with integrated cameras. It is beneficial when detecting robbery attempts, in addition to the fact that they are usually linked to some communication system, ideal for calling specific numbers in case of danger.
Some models work from the cell phone through wireless networks (Bluetooth or Internet). Therefore, you open and close the door remotely and keep an eye on the place wherever you are.
Other locks combine aspects of traditional models with today's technological advances and are called hybrids. They are perfect for small spaces like closets, windows, or drawers. We talk about that in a few lines below.
Are Smart locks safe?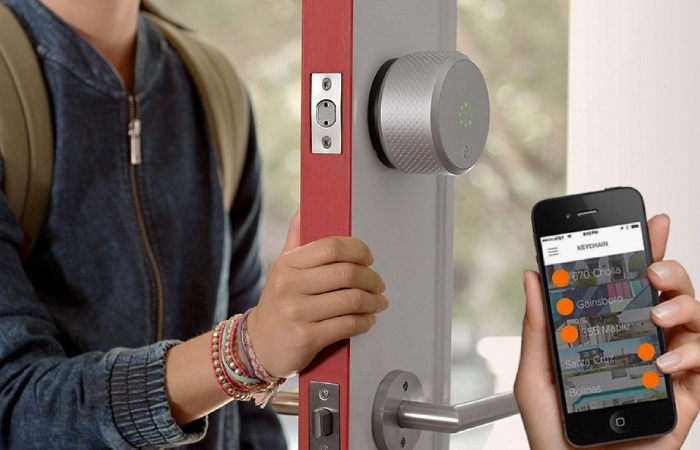 It is inevitable not to argue about the effectiveness of smart or electric locks in the home or business, even when the key and deadbolt have been security allies for a long time. Even so, more and more people are betting on this anti-intruder device.
One of the most debated things about smart locks is their hackability. By clearing up doubts, we must say that no security system is infallible. However, this type of lock has evolved in recent years.
Faced with controversial operational failures, the equipment now uses state-of-the-art technologies, including 128 AES or TLS cryptographic encryption, which banks use to protect their digital communications. Upgrades with higher reliability ranges are planned.
Some models have backup plants or intelligent keys that allow access or exit from one place to another in the event of a power outage.
What types of smart locks are there on the market?
1 – Bluetooth Locks
As far as doors are concerned, it is the most popular model.
They are operated by Bluetooth-enabled devices, either via cell phone or tablet, with a code that makes the door open or close.
This code is used through an App downloaded from the manufacturer brand. If you want, you can share the code with more users through the App, which will keep a record of who entered and left the location of the lock.
2 – Smart Electronic Locks with WiFi
It is one of the most sophisticated systems today.
Its operation is given through a remote control installed on your smartphone that allows you to open or close the door even if you are not in the same place.
So you don't have to share the password or change it continuously.
 Also, it notifies you when someone tries to force the lock or if something happens with the lock.
3 – Biometric Lock
These locks are becoming the favourites of many thanks to their unique design that is elegant and discreet at the same time.
Ideal for closets, rooms, houses and office doors, they are shock-resistant thanks to zinc, the material from which they are made.
Facilitates access automatically by putting the authorized fingerprint or fingerprints.
Some models have an optical reader, an alternative that allows us to open the door by showing the eye.
4 – RFID lock
These lockers work with a proximity card, RFID wristband or tag. They work both for freely assigned public ticket offices and for assigned owned or rented ticket offices.
Ideal for locker rooms in sports centers, gyms, spas, hospitals, schools and universities.
One of the main benefits of an RFID door lock is not having to carry an essential item with you.
You no longer have to bother throwing the key or moving the door to open it.

It also means you won't need to store an extra key somewhere on your residential property, as many homeowners and hoteliers do today.

Since most lawbreakers are used to searching for a spare key, eliminating the need for one will help make your home more secure.
   5 – Invisible locks
They bear this name because they are not visible outside the door, drawer, or the space to be protected.
They have a key or electric control that cannot be duplicated, and as well as to open it from the outside.
It is usually used as a complementary deadbolt.
6 – Hybrid locks
Currently, smart locks combine various security mechanisms against unexpected events. If you want to continue using standard keys, this type of lock is right for you.
There are many subtypes, including:
Those of numerical code and fingerprint.
The ones with a lock and Bluetooth access.
Those of password and crowbar.
Things you should consider when buying a smart lock
Installation: Some locks are not suitable for some doors or spaces.  Measure where you want to install it and check that it is convenient, safe and comfortable to place. Consider the material: too-narrow aluminium profiles, iron doors with glass and sliding doors.
Battery: Obviously, smart locks operate on battery. Find out what life period of the model interests you, and take precautions when the battery is about to run out. This way, you avoid having the wrong time.
Price: Electronic locks are higher prices than traditional ones. They have several requirements that raise their price. Check if you need it and if it fits your needs and pocket.
Prestige Smart Lock Brands
Samsung
Yale
Xiaomi
HAWEEL
OEM
Conclusion:
Smart locks are a new invention that makes a lot of things easier. They are a complement to conventional locks; what they do is offer added value by preventing the person from having to use a physical key. Instead of this, other opening options are offered that are from wireless connections or through electronic methods.