Perhaps you have seen ads or advertisements for meme coins such as DogeCoin, in which an Asian dog is their image. Shiba Inu is also the case, a meme token rapidly evolving in the market, positioning itself as number 50 in the cryptocurrency ranking.
With one quadrillion tokens on the market, its creators hope to surpass the original meme coin and become one of the most traded cryptocurrencies. But what is Shiba Inu, and how does this token work?
To learn more and how to invest in it, continue reading the Tech Support Reviews article:
What is Shiba Inu (SHIB)?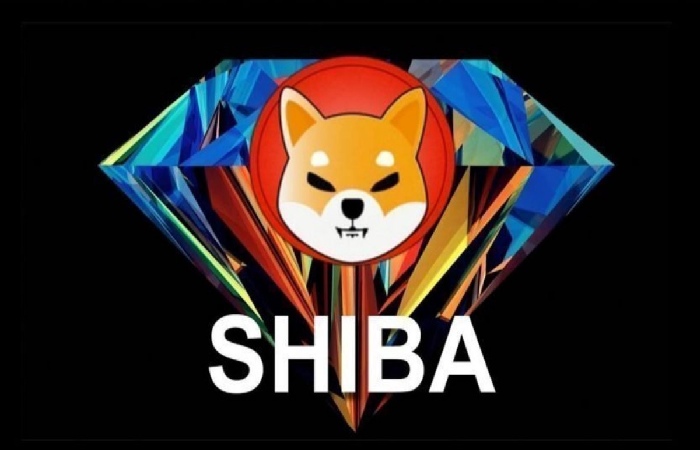 Shiba Inu is an ERC-20 token that works within the Ethereum Blockchain. It is the first unit of a large ecosystem made up of other tokens of the same technology, decentralized and ERC-1155 tokens.
Similarly, Shiba Inu is recognized as the new meme currency that resembles the DogeCoin cryptocurrency. However, it was created to create a complete ecosystem within an existing Ethereum blockchain and be fully managed by the community, allowing them to acquire millions or billions of these tokens.
This was created in 2020 by a person or organization that works under the pseudonym "Ryoshi," and its name was inspired by the breed of dogs from Japan (South Asia) "Shiba Inu," which was about to become extinct in the Second World War. And now, this type of dog is the image of cryptocurrencies like DogeCoin and Shiba Inu.
Talking a little more about the token, this is also known as the 'DogeCoin Killer,' or DogeCoin Killer, since this new meme coin has managed to evolve quickly, increasing its value and interest. From the market.
So much so that Elon Musk, CEO of Tesla, and Vitalik Buterin, co-founder of Ethereum, have shown their attraction to this digital currency through social networks.
How does the Shiba Inu (SHIB) cryptocurrency work?
Once you know what Shiba Inu is in the financial world, it is essential to understand its work. Shiba Inu is a token based on Ethereum technology and is part of a system of other tokens of the same line. That is, SHIB is part of a group of coins.
Such as Baby Dogecoin (BabyDoge), Dogecoin (DOGE, JINDO INU (JIND), Alaska Inu (LAS), and Alaskan Malamute Token (LASM).
Similarly, it works on its decentralized exchange platform, or decentralized Exchange (DEX), called "ShibaSwap."
On the other hand, one quadrillion Shiba Inu tokens (1,000,000,000,000,000) have been created, which were divided in two. Half of these have been deposited on the Uniswap platform to be acquired by anyone. The remaining half went to the creator of the Ethereum blockchain, Vitalik Buterin.
And having one quadrillion tokens in circulation (100%), experts assure that the Shiba Inu Coin coin can surpass the value of DogeCoin suddenly and significantly if it were to exceed the value of $ 0.01 per token.
Tokens in the Shiba Inu ecosystem (SHIB)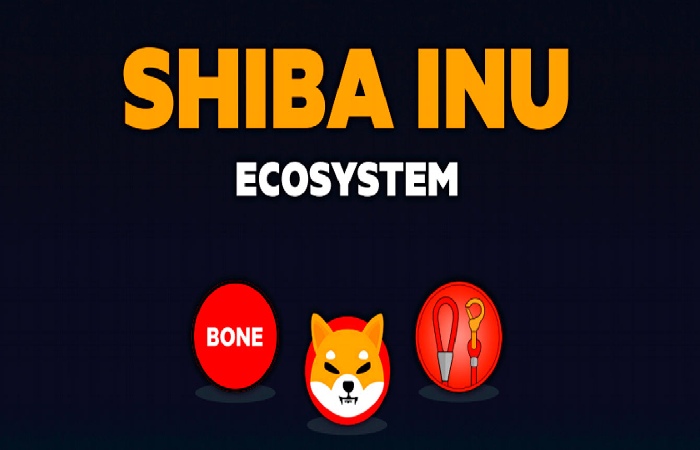 To understand its ecosystem a little more, it is pertinent to explain each of the tokens that develop within it for its operation.
LEASH Token
It is the token that follows SHIB in the ecosystem and characterized by its scarcity since it only has 107,646 tokens in circulation. This was created to exceed or link to the price of the DogeCoin.
These tokens will be given special rewards to those who own coins from the same ecosystem, such as Shiba Inu (SHIB) and BONE; it also contributes to its liquidity by exchanging this token for another from the same system.
Token BONE
As mentioned so far in this article, Shiba Inu was created to surpass DogeCoin, for which they have developed tools that allow them to meet this objective. One of them is the BONE token, which is under development and with which they seek to establish a high-level decentralized system.
This one has a supply of 250,000,000 tokens and ranks in the top two tokens of the ecosystem in terms of the number of assets in circulation.
NFT
Also, in the ecosystem to which Shiba Inu belongs, you can find NFT tokens, Non-fungible Token, 'Non-convertible tokens.'
As its name says, they do not exchange elements since they are unique and unrepeatable.
These cannot be divided into fractions, and it has become a way to invest in digital products such as art, gifs, etc.
Know the price of Shiba Inu and other key data of this in the market:
Shiba Inu cryptocurrency price
After knowing its complete ecosystem, anyone interested in investing in this digital currency must know its price.
When it release, this coin started with a value of $ 0.00000000051. According to Coinmarket Cap, as of September 21, 2021, this token registers an approximate value of $0.000006881.
4 months ago, on May 10, 2021, its price reached a historical value so far, registering approximately $0.0000388.
| | |
| --- | --- |
| LEASH token | BONE token |
| $ 729.22 USD | $ 0.8299 USD |
Market capitalization
In Coinmarket Cap, it registers a market capitalization of approximately $2,856 billion. And a diluted market capitalization that is for the total of tokens in circulation, about $7.234 trillion, with an increase of 25.86%.
| | |
| --- | --- |
| LEASH token | BONE token |
| $ 77,436,196 | Does not register |
Market volume
Shiba Inu registers a daily trading volume close to $397,559,021.00.
| | |
| --- | --- |
| LEASH token | BONE token |
| $ 1,997,965 | $ 17,732 |
How to invest in Shiba Inu?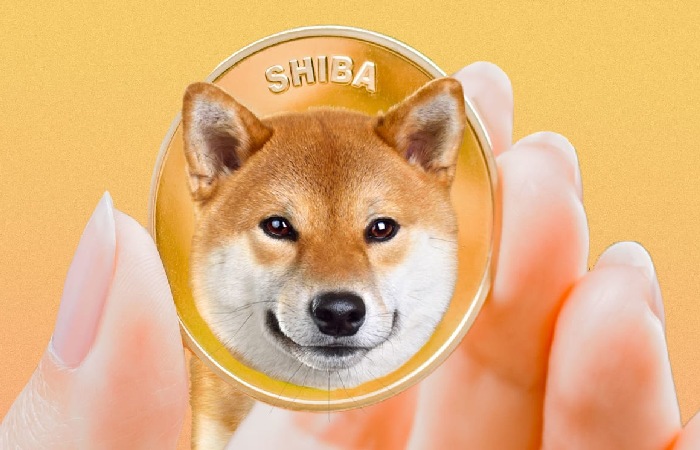 There are two ways people can invest in Shiba Inu: buy the asset through exchange platforms, store them in their portfolio, and sell or exchange them for other currencies to obtain returns. Or trade CFDs on it.
Buy Shiba Inu:
There are online exchange platforms, also called Exchanges, that allow you to acquire existing cryptocurrencies in the market.
In the case of Shiba Inu, this coin can purchase through exchanges known as Binance, Huobi Global, OKEx, and recently through Coinbase.
Similarly, these can purchase through decentralized platforms such as Uniswap, 1Inc, and others. These platforms do not accept exchanging Shiba Inu with USD or other currencies.
But only get the exchange of SHIBA for other cryptos such as Thether, Binance USD, or WETH, which is Wrap Ethereum.
Therefore, experts assure that you must own another crypto to make the exchange easily and quickly to acquire this currency.
Trading Shiba Inu CFDs:
On the other hand, there are trading platforms with CFDs in which the asset is not bought, but contracts for difference or CFDs acquired to speculate on the price movements of this currency.
Then, the investor, also called a trader, enters these platforms called 'Brokers' and buys several CFDs to execute orders on the market.
These orders can be long or short positions, depending on the speculation that the trader performs. If it is a long position, you speculated that the currency's price would increase in a specific time.
In contrast, if you execute a short position, it means that the investor made a speculation of a downward movement of the price.
When trading CFDs, the trader can enter to operate with leverage, which is a tool that brokers offer to their users when they enter to trade through their website.
Financial leverage is the increase in initial capital and exposure to the market. However, this represents a risk of loss if the investor makes the wrong speculation.
Why invest in Shiba Inu?

According to analysts, Shiba Inu has seen upward movements in its price following its addition to Binance and Coinbase. There is an uptrend in the SHIB / USD pair when entering this currency to the platforms, which can mean an opportunity to operate to the investor.
On the other hand, since the creation of the SHIB token, it has increased its volume by more than 2,000,000%. An increase that even exceeds Bitcoin or Ethereum when they started on the market.
Related questions
What are meme coins and tokens?
Typically, a meme token is a currency that does not represent some value or utility. Memes usually inspire these on the web or social networks. However, in the market, some coins have managed to position themselves and increase their value, attracting the interest of investors as Shiba Inu did.
Dogecoin was the original meme coin. However, it distinguishes itself from this group since it has its Blockchain, and one of the characteristics of meme tokens is to work on an already existing chain of blocks.
What is an ERC-1155 token?
An ERC-1155 token is a standard for multi-functional token creation within the Ethereum network or Blockchain. This new standard extends the functionalities of ERC-20 tokens (created for fungible tokens) and ERC-721 (for non-fungible or NFT tokens) to the task of performing one or the other, or both at the same time.
Precisely, ERC-1155 solves many of the limitations of these previous standards and the incompatibility between them.
Conclusion
The Shiba Inu cryptocurrency is now the world's 20th-biggest by market value and has more than tripled in the past week. Bitcoin was 5 percent higher at $54,079 as of 10:13 am in New York, about $9,331 shy of its mid-April all-time high.